As Malaysia aspires to restore its former status as an Asian Tiger, the country must first learn how to navigate a challenging global landscape, says Errol Oh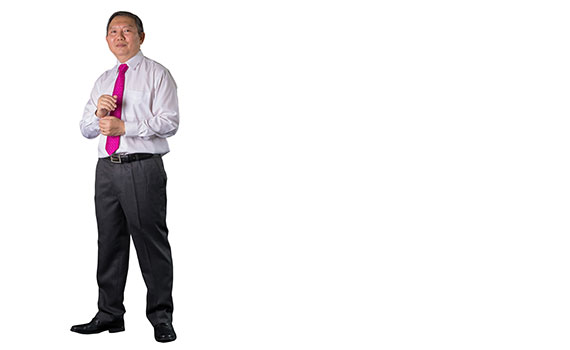 This article was first published in the May 2019 China edition of Accounting and Business magazine.
Tigers are prowling the corridors of the Malaysian mind. It began a few months after the May 2018 general election, which resulted in the Pakatan Harapan coalition, led by former prime minister Tun Dr Mahathir Mohamad, ending Barisan Nasional's six-decade grip on the federal government.
Now that he is the PM again, Dr Mahathir often talks about Malaysia's former status as an Asian Tiger, although some may argue that Malaysia was more a tiger cub economy than a peer of Hong Kong, Singapore, South Korea and Taiwan. He is convinced that the country can get back into the groove of high growth and rapid industrialisation.
This desire has been translated into economic policy. In his Budget 2019 speech last November, Finance Minister Lim Guan Eng said the key strategies are designed to 'map out a path to restore the Malaysian economy as an Asian Tiger.'
This notion that Malaysia is poised to regain its striped splendour has become something of a national clarion call. But a lot has changed since the Tiger economies – adults and cubs alike – were ensnared in the 1997 Asian financial crisis. Regulatory reforms and the tightening of corporate governance have reshaped how business is conducted. The pace of the digital revolution is only quickening, making disruption an everyday affair. In many ways, politics and international affairs today have little resemblance to what they were two decades ago.
But arguably the biggest shift was the global awakening to the fact that much of mankind's progress has come at a price. Climate change, overexploitation of natural resources, environmental degradation, inequality, poverty and terrorism are among the problems that nobody can ignore. We have learnt, sometimes the hard way, that development is not really development if it spawns threats to future generations.
A turning point came in September 2015 when all 193 member states of the United Nations adopted the 2030 Agenda for Sustainable Development. However, converting words and good intentions into actions can be challenging. Many Malaysians are shocked when told that our country is a top destination for the world's plastic waste. There was horror when fumes from toxic chemicals dumped into a river in the state of Johor caused thousands of people to fall ill. Illegal logging and land clearing are persistent headaches that trigger disasters from time to time.
And speaking of tigers, in March, the government revealed that the ongoing National Tiger Survey so far has shown that the Malayan tiger population is so small and endangered that it may be wiped out within five to 10 years.
Our economy may well be ready to roar again as an Asian Tiger. But if we fail to protect the Malayan tiger, which features prominently in Malaysia's coat of arms, what kind of legacy are we leaving for our children and their children?
Errol Oh is executive content officer of The Star.
"We have learnt, sometimes the hard way, that development is not really development if it spawns threats to future generations"