Deloitte has set up a cognitive analytics solution centre of excellence in Singapore. What will this mean for risk management in the region?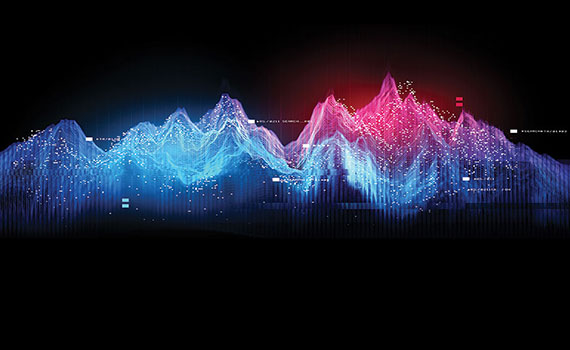 This article was first published in the October 2018 China edition of Accounting and Business magazine.
Detecting emerging risks helps mitigate their effect before they impact the bottom line. It can also give an insight into new commercial opportunities and help companies achieve their broader strategic goals though being more proactive and sensing risks early. To achieve this, however, requires companies to go beyond the analysis of historic trends in data.
In February, Deloitte picked Singapore as the location for its first Cognitive Analytics Solution Center of Excellence (CoE), which aims to help organisations worldwide develop the skills and tools needed 'to not only successfully avoid and mitigate risks, but to also generate risk-powered performance', says Philip Yuen, CEO, Deloitte Southeast Asia.
'In an age of economic, social, technological and political disruption, winners will be determined by their capacity to identify and deal with risk as early as possible,' says Janson Yap, CoE lead at Deloitte Southeast Asia. 'However, risk detection is not straightforward. In 2018, digital information flows at a huge volume, great velocity and in a great variety of formats, with the most significant risks often deliberately masked. In this context, advanced tools are required to pull the signal from the noise.'
Today, an organisation's capability to approach strategy through the lens of 'risk' is essential, notes Yap. 'Without this perspective, organisations face paralysis as all decisions require risks to be taken, or face disruption as a result of their indecision.'
Natural choice
According to Yap, the availability of personnel with the required skills helped to make Singapore a natural choice. 'Singapore has a globally competitive data science ecosystem, with many of its public research institutes, universities and corporate research labs looking to collaborate with companies like Deloitte to launch new data-driven products and services,' he says. 'Against this backdrop, there are pockets of rare expertise that are valuable to this CoE, such as natural language processing for a variety of Asian languages.'
He adds that Singapore's market strength and strategic position were also key factors. 'Singapore is the international or Asia headquarters for many of Deloitte's high-priority clients, providing excellent connectivity into the Asian markets where clients are growing their markets and operations,' he says. 'The rapid pace of growth in scale and complexity of such organisations requires strong management of risk through the vigilance and resilience provided by tools such as those being developed by the centre.'
The centre will apply cognitive and advanced analytics techniques to deliver risk-sensing and prediction solutions and will focus on four key risk areas: cyber, conduct, product quality and safety, and extended enterprise (the organisation and its value chain).
The solutions created could help flag shifts in market sentiment concerning an organisation and its partners that could enable it to put in place corrective action before the news cycle peaks, or they could detect chatter in a dark-web chatroom that enables an organisation to prepare for a cyberattack. The centre could also help connect the dots for isolated product failures, revealing a systemic fault in production and enabling the organisation to pre-emptively control a recall and manage reputation, or revealing insights into trader behaviour enabling organisations to act swiftly to prevent regulatory violation and sanction.
'A principal concern throughout this is the avoidance of reputational damage by detecting early warning signals before they escalate,' Yap notes.
Learning from big data
A cognitive risk intelligence and sensing solution enables organisations to scan huge volumes of online data for signs of risk by combining big data engineering and cognitive analytics (finding meaning in the data through sense-making algorithms and pattern analysis).
'The program achieves this at a volume, velocity and variety of data that cannot be matched by human alternatives,' Yap explains. 'The application of machine learning within the program means that the solution will constantly evolve to detect new and emerging risks on behalf of our clients.'
Over the next two years, the centre will develop a new generation of digital tools that will enable clients to detect risk signals hidden in the complex background noise of online data. This, Yap explains, 'will be tuned to provide an early-warning system for our clients, detecting emerging operational risks and strategic threats before they become a problem. This effort will begin with tools to pre-empt cyber attacks and tools that allow manufacturers to monitor how their consumers think and feel about their products.'
'Today, our work focuses on establishing the system architecture and big data platform to enable these outcomes. Launches of specific products will begin later in the year with events for selected clients and partners to learn about advanced risk sensing and to showcase our solutions and prototypes. Please stay tuned for that!'
Sonia Kolesnikov-Jessop, journalist
"Winners will be determined by their capacity to identify and deal with risk as early as possible"