Professional accountants
– the future
How can public procurement help governments tackle the health and economic impacts of Covid-19, while also working towards broader social and environmental goals?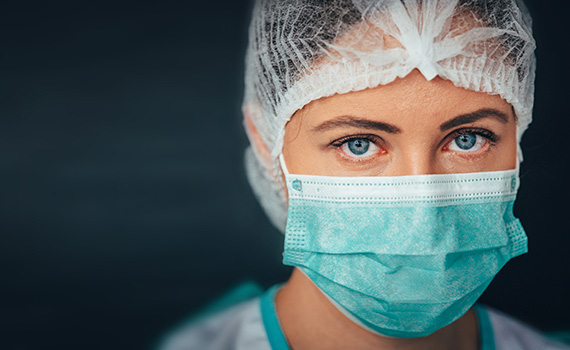 The global finance profession is playing an increasingly critical role in helping transform how the public sector responds to the Covid-19 crisis. By improving public procurement, finance professionals can work alongside governments to generate significant financial savings while delivering high-quality goods and services to meet urgent demand. If done well, there is also a significant opportunity to achieve wider environmental, social and economic goals through the procurement process.
The findings of this report are informed by a survey of over 1,000 ACCA members and affiliates from the public and private sector in over 90 countries. This data was used to examine the biggest challenges affecting public procurement today and enabled us to determine our key recommendations on how best to approach these, which we've divided into four categories:
Eliminating bribery and corruption
Improving the buyer-supplier relationship and promoting competition
Modernising and refocusing procurement to meet the challenges of a post-Covid-19 world
Public procurement as a tool in the Covid-19 recovery
The changes recommended in this report have the potential to generate sizeable financial savings for governments, strengthen the relationship between the public and private sector and improve the general provision of public goods and services. All this could be possible while also working towards meeting national and international sustainability targets.
ACCA also held a global online discussion on public procurement, where the participants connected public procurement with creating social value by for example, supporting small and medium-sized businesses, supporting women-owned businesses and promoting wider sustainability efforts. When navigating the economic fallout from Covid-19, it is essential to deliver public goods and services efficiently to serve the population optimally, as well as simultaneously managing public finances and driving efforts to maximise social value. This requires a multifaceted approach. Rethinking how the public sector manages procurement will be vital for public sector finance professionals.
Read the report to find out more.
Professional accountants
– the future
If you've enjoyed this article, could you recommend it through your social networks?