All over the world people are celebrating a new year and looking ahead to a new start, new opportunities and new adventures, says ACCA president Jenny Gu FCCA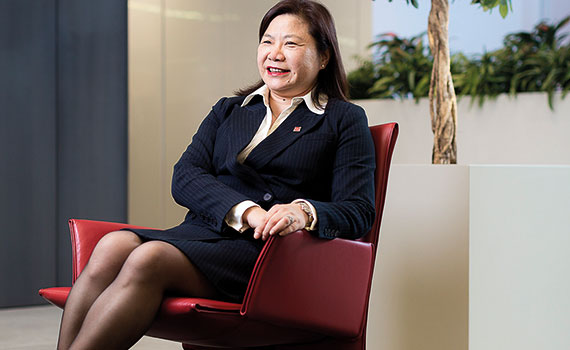 This article was first published in the January 2020 International edition of Accounting and Business magazine.
For many, 1 January is the big day, but for we Chinese, the calendar turns on 25 January, when this year we usher in the year of the rat. It may not sound like a cause to rejoice if you come from a country where rats have poor PR, but in China the rat is a symbol of prosperity, so let's hope we can all look forward to 12 months of wealth.
The year of the rat is also associated with other qualities that matter to all of us at ACCA. It signifies the start of the zodiac, and is seen as a time when smart thinking, flexibility and adaptability are most important. We need those skills more than ever in these times of global geopolitical tension, while the awesome advances in technology and data reward those who are open-minded, agile and ready to change.
This is a month when people begin to survey new horizons, especially in their careers. Ambition is a noble quality, and it is right that individuals of drive and energy keep their eyes open for chances to grow and develop.
ACCA is dedicated to helping members make the most of their talents and expertise. That's why we do all we can to create opportunities – by providing the world's best online recruitment resources, offering up-to-the-minute CPD, equipping our people with the latest in market intelligence, and by enhancing the status of our qualification. It's also why we are making the power of future-ready talent this quarter's global theme.
When I first qualified, the profession was much more limited than now. You were either a management accountant or an auditor, and that was that. Not any more. With an ACCA Qualification today, a world of possibilities opens up to you across the globe. ACCA members flourish at the highest levels of the biggest corporations, firms and governments. The wide range of talent, ability and ethical integrity that ACCA people bring to their organisations means they are ready to take on a great variety of leadership tasks. As the proverb says: the wise rat knows a thousand ways to reach the grain.
May I wish you all a happy, healthy and successful new year, wherever, whenever and however you celebrate it.
Jenny Gu FCCA is chief executive officer at Richemont China.
"As the proverb says: the wise rat knows a thousand ways to reach the grain"