Professional qualification recognition
We know that recognition is an important factor when thinking about professional qualifications. The following frequently asked questions (FAQs) give an overview of ACCA's recognition and approach.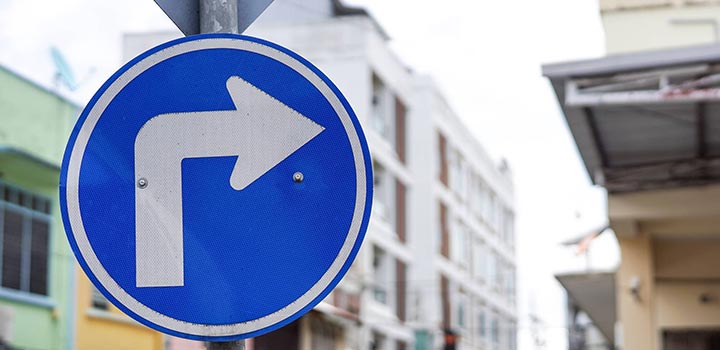 Where is ACCA recognised?
We have a worldwide reputation for excellence and our rigorous qualifications are respected across the globe. We work with over 7,300 Approved Employers and over 80 global accountancy partners to help ensure our brand is recognised by employers.
Our recognition includes but is not limited to:
Brand and employer recognition in markets.
Formal recognition on qualification frameworks.
Statutory recognition for audit and other regulated roles and protected titles.
Professional accountancy body recognition - Mutual Recognition Agreements (MRAs), direct membership (unilateral), exemption routes.
We have secured recognition of the ACCA Qualification on a number of national and regional qualification frameworks. This official endorsement by education regulators is widely understood by employers, provides external assurance of the standard of the ACCA Qualification at master's degree level, and ensures that we are leading on 'best practice' in qualification development and delivery. Find out more about recognition of ACCA qualifications and statutory monitoring responsibilities (report on regulation).
To make it easier for you to access membership of other professional bodies, we've also established member recognition agreements with a number of global accountancy bodies around the world.
Does ACCA need to be formally recognised in the country I wish to work in?
We constantly work to identify opportunities for formal recognition, to create maximum member value and support our 2025 vision to be the number one in developing the accountancy profession the world needs.
Formal recognition by a government or similar entity, is a defined process, maintained through monitoring, compliance and in some instances, partnerships. It's unusual for any global professional body to have formal recognition established across numerous markets.
Formal qualification recognition is not required in all countries and is often related to accessing regulated roles and protected titles. Access to the majority of accountancy roles doesn't require formal recognition. You can find out further information regarding some of the key migration markets for our members on our moving abroad pages.
What is ACCA doing to promote and develop accountancy in my country?
Our international reach, influence and diversity gives us the most powerful global voice in the profession. And we use it to benefit you, our global community, and the public good. We advise and support governments, organisations, regulators and employers, and provide ground-breaking professional insights that helps steer the future of our business.
We shape public policy, as well as demonstrating thought leadership in education, training and ethics. We work at local and national levels to share our insight and advice on proposed legislation. We also play an integral role in developing International Educational Standards.
We're present in key accounting forums like the International Federation of Accountants (IFAC), the Confederation of Asia Pacific Accountants (CAPA), the ASEAN Federation of Accountants (AFA), the Accountancy Europe and the Pan African Federation of Accountants (PAFA).
We also work on a broad range of capacity-building projects to strengthen accountancy skills and infrastructure. We promote compliance with international standards across the world. And we use our voice on both regional and global accounting forums to shape and strengthen our profession, now and for the future.
Through our collaborations with governments, employers, the international donor community and other bodies, we work together to boost trade, grow the investment climate, and make sure accountants all over the world are working to the same high international standards.
Through our partnerships with national accountancy bodies, we promote an open and inclusive profession, and seek opportunities to contribute to, and advocate for our members working in those countries.
What jobs am I able to do and where with my ACCA qualification?
Our members are in huge demand around the world and work in a wide range of roles, sectors and industries. With ACCA, you can take your career in any direction. Leading organisations recognise that having the ACCA and FCCA letters after your name guarantees expertise and an ethical way of thinking - that's underpinned by innovation, integrity and inclusion.
The ACCA Qualification is formally recognised in many jurisdictions worldwide. However, ACCA members may in addition need to secure licenses or authorisations to undertake specific roles in the country they wish to work, such as statutory audit. This may require members to demonstrate practical experience or meet additional examination requirements. For certain roles and jurisdictions there may be other additional requirements upon you, such as holding a practising certificate. Find out more:
Visit our ACCA Careers site to see the breadth of employers seeking our members. Here you'll also more information on career support and development opportunities. Our Career navigator tool is also useful to explore potential career destinations, acquire new skills, connect with the latest jobs and talent, and grow your people if you are an employer.
How does ACCA make sure my qualification is valued and increase my employability?
We want to ensure the ACCA Qualification continues to support your access to professional, regulated roles and continues to demonstrate its value to your current and future employers. So we've been working hard to maintain and enhance this level of recognition, both formally and informally.
We believe that accountancy is vital for economies to grow and prosper, and we work all over the world to build the profession and make society fairer and more transparent. Every day we connect with businesses large and small, governments, educational establishments and opinion formers. Our industry-leading Professional Insights and internationally acclaimed reports help to identify and influence emerging trends, legislation and legal requirements.
We've created an international network including members, employers, academics and opinion formers. We tap into their insight and experience to identify and explore global trends and issues for business, economics, society and the profession as a whole.
We also invest in development programmes to keep you at the top of your game and have negotiated preferential terms for you on a wide range of courses, membership fees and tuition materials offered by our partner organisations. Find out more:
Employers are central partners in our work. We've developed a strong understanding of organisations and offer solutions based on their needs. We engage with key decision makers and influencers throughout the business. We help firms to recruit, develop and retain talent - and unlock the potential of our network.
Fundamentally as an ACCA member you're part of our global community - offering you unrivalled connections to expert support, creative insights and bold career prospects.