Polly Lian (Lian Jinwen),
Senior Policy Manager – China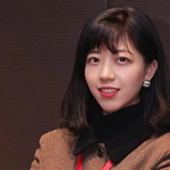 As Senior Policy Manager at ACCA China, Polly Lian's primary responsibility involves spearheading new research initiatives that create value for China's economy and the accounting profession. She aims to enhance the role that professional accountants play within businesses and the public sector, thereby fostering the sustainable development of China's finance and accounting industry. Additionally, she regularly delivers keynote speeches at numerous ACCA summits and training events, continuously driving the growth of the ACCA brand within China.
Before joining the Policy & Insights team, she served as an Education Officer within the Learning and Commercial Team, where she was principally in charge of teacher training, exam support, and promoting the localization of teaching and learning resources. Prior to her tenure at ACCA, Polly held a position in financial analysis within a leading global pharmaceutical company.