China: Major Mei
Qualifying after gaining experience in senior positions in China and Hong Kong, Major Mei reflects on how ACCA has done much to make social mobility a reality. And what it should do in the future.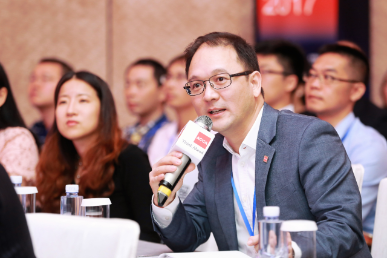 ACCA member, Major Mei
"When we talk about social background, it almost means the past, the history of our families. Some backgrounds, we want to keep; some backgrounds, we want to change. For example, I was born in a poor family. Social background is like a label, which can be changed.
Career opportunities are the major means to change our social status for three reasons:
If we always let the past decide the future, human society will not develop
People from all social backgrounds are born with talent
Only when career opportunities are open, will there be peace and harmony, without which the old social order will be broken by revolution, sooner or later.
Geography, education and culture all play their part in obstructing pathways to careers, particularly in huge countries such as China and the US. Career opportunities in China, the country of my birth, are balanced in favour of those in tier-1 cities compared to inland cities and towns. That is why I had to leave my hometown in Henan Province to find a job in Shanghai 20 years ago.
Many career opportunities are only available to graduates from first class universities. However, an ACCA qualification can help overcome those higher education differences.
I was 36 when I started to study ACCA. Although a senior business operations manager, Asia Pacific, in Nalco Group, I wanted to ensure I remained competitive. The qualification helped me because it is internationally recognised and in a multi-national corporation (MNC) that automatically confers professional respect.
Even though the exams are important, ACCA is about so much more than just qualifications.It is a platform for financial professionals connecting members, students, learning partners, employers and sponsors. This platform represents millions of opportunities.
For instance, the ACCA Job Hunting Competition in China provides a big stage for young ACCA students – regardless of background – to demonstrate their talent to sponsors and potential employers. As a member of the Steering Committee of Southern China I see this as a tangible demonstration of how ACCA is improving access to opportunities.
I have taken proactive steps to keep removing barriers. I am a part-time ACCA lecturer and I founded a charity, Major's Club, designed to help young people grow and develop their talents and ambitions.
By promoting mobility, we gain more public trust. This is a virtuous circle and a win-win for society, the professional body and the members.
To discern future barriers so they can be anticipated and overcome, ACCA should continue to engage with students and learning partners reminding them that ACCA is about the public interest as well as examinations.
At the same time ACCA needs to have more higher-level dialogues with government and business associations to ensure the agenda of mobility and opportunity continues to gain influence."