Alex Metcalfe,
Head of Public Sector Policy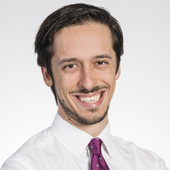 Alex leads on developing thought leadership for the public sector and represents ACCA at a variety of events and senior forums.
He has worked across central, provincial and local government in the UK and Canadian civil service, including as a senior economist - specialising in tax policy - at the Ontario Ministry of Finance. He has published material across a breadth of public sector topics, including: infrastructure finance, employment law, fiscal policy, immigration and skills, and adult social care.
Alex is a Fellow of the Royal Society for the Encouragement of Arts, Manufactures and Commerce (RSA), board member of the Confederation of Asian and Pacific Accountants' (CAPA) public sector committee, and on the editorial board for the academic book series Public Service Accounting and Accountability.
He studied at Oxford, Cambridge and Queen's universities.