Antonis Diolas,
Head of Audit and Assurance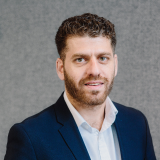 Antonis draws on extensive experience in auditing across different countries, and industries to ensure ACCA's global profile in Audit and Assurance, and Business Law remains high.
A member of the ACCA Professional Insights team, Antonis engages at local and international level with key organisations - including HMRC, the UK's Financial Reporting Council (FRC), BEIS, IAASB and Accountancy Europe - ensuring ACCA's voice is heard.
Before joining ACCA, Antonis worked for Ernst & Young in London and the Channel Islands, specialising in auditing clients within the financial services industry.
He has also worked for KPMG Cyprus.