Hsiao Mei Chow,
Head of Corporate Reporting Insights – Sustainability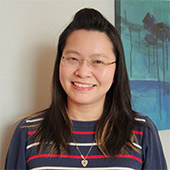 As part of ACCA's Sustainable Business Team, Hsiao Mei contributes to the development of corporate reporting insights from a global perspective, focusing on sustainability reporting. Her expertise focuses on how policies, standards and regulations interact and evolve alongside business and societal needs.
Hsiao Mei shares insight of how policy and standards translate into practice through her work at ACCA, where she has developed insights for SMEs to help them better enhance their business performance through utilising integrated thinking and integrated reporting. She is currently focusing her attentions on insight to help businesses and professional accountants ready themselves for sustainability reporting.
Hsiao Mei brings global and local perspectives, developed from years of experience in influencing international standard-setting and regulatory bodies, such as IASB, IAASB, IESBA, IIRC, PCAOB, and IOSCO, and working with a capital market regulator and national standard-setters (in Malaysia). Her experience extends to policy development, enhancement and implementation at the national level, where she has also worked closely with and for professional accountancy bodies.
Hsiao Mei is a fellow of ACCA and a member of the Malaysian Institute of Accountants (MIA). She holds a Bachelor of Science (Honours) in Applied Accounting from the Oxford Brookes University.