Professional accountants
– the future
How can finance business partners drive real value in serving as conduits between finance and its stakeholders in our quickly evolving, dynamic climate across a broad range of business metrics?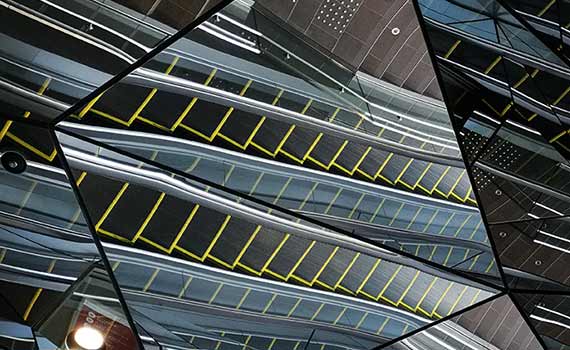 The role of the finance function in organisations is changing, not least in the way that it provides its stakeholders with insights based upon a range of data sources. As a society, we are expecting our businesses to be more ethical in their approach. Not only are our employees increasingly demanding this more ethical and purpose-driven approach, but so are our customers and our investors.
The finance community within an organisation needs to play its role at the centre of these trends. Performance and insight are domains that we rightly occupy. Customer-centricity requires agility, which in turn demands cross-organisational collaboration. Strategic and collaborative relationships are the key to future successful business partnering activities.
In this report, produced in partnership with PwC, we demonstrate the role that finance business partners, as part of the broader accountancy and finance community, play in delivering insight and decision making across the organisation. We also explore the increasing role they have in supporting financially and non-financially based decision making and broadening the skill sets and capabilities to enable organisations to take business decisions, and monitor their effectiveness, based on the overall organisational purpose. Utilising perspectives such as the six capitals of integrated reporting to provide a broader view of decision making.
Finance business partners need to progress from the reactive deliverers of reports based on financial information to the proactive group that offers strategic advice to drive decision making based on a broad range of available data sources. They need to embrace a holistic view of the organisation and the environment in which it operates.
Our insights are based upon interviews and roundtables conducted with ACCA members and other interested parties and the results of a survey of 3,502 accountancy and finance professionals, including ACCA members and future members, contacts of PwC and members of the Shared Service Forum based in India, which was conducted in February 2020.
Measuring performance – a new agenda
Six hypotheses categorise the potential shift in the development of business partnering activities.
PWC Global Consulting Finance Leader Brian Furness says 'Historically, we've been very focused on the financial value added. I think what we're going to see, what we are seeing, and we will see more of is a balance around the six capitals.'

Click on the image to download and view a larger version
The importance of data driven insights is continuing to increase and the need to deliver greater insight across the organisation is ever more important. The question is are we ready to reimagine finance insights?
Download the full report from this page for more insights from our research and recommendations.
Professional accountants
– the future
If you've enjoyed this article, could you recommend it through your social networks?
'I think that with the inclusion of the six capitals into the decision-making CFOs are going to have to be the consciousness of the organisation because it will lead to more challenging decisions'.
ACCA's Head of Business Management Jamie Lyon