Professional accountants must help drive the migration to sustainable economies and businesses by becoming experts in green finance.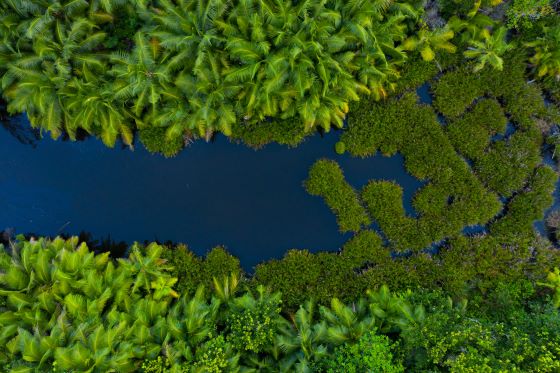 This new report is part of the fundamental narrative of ACCA's research programme on net zero transition and the role of the accountancy profession.
Sustainability creates long term value
In our volatile economic and political landscape, access to cheaper capital is more vital than ever to an organisation's long-term survival. With lenders increasingly offering attractive 'green rates' to organisations able to meet sustainability requirements, green finance is that cheap capital that can keep businesses in business.
Green finance is an engine of competitive advantage. By embedding sustainability into all activities, organisations will drive value creation. The following diagram shows the long-term nature of sustainability at the intersection of social equity, economic viability and environmental protection.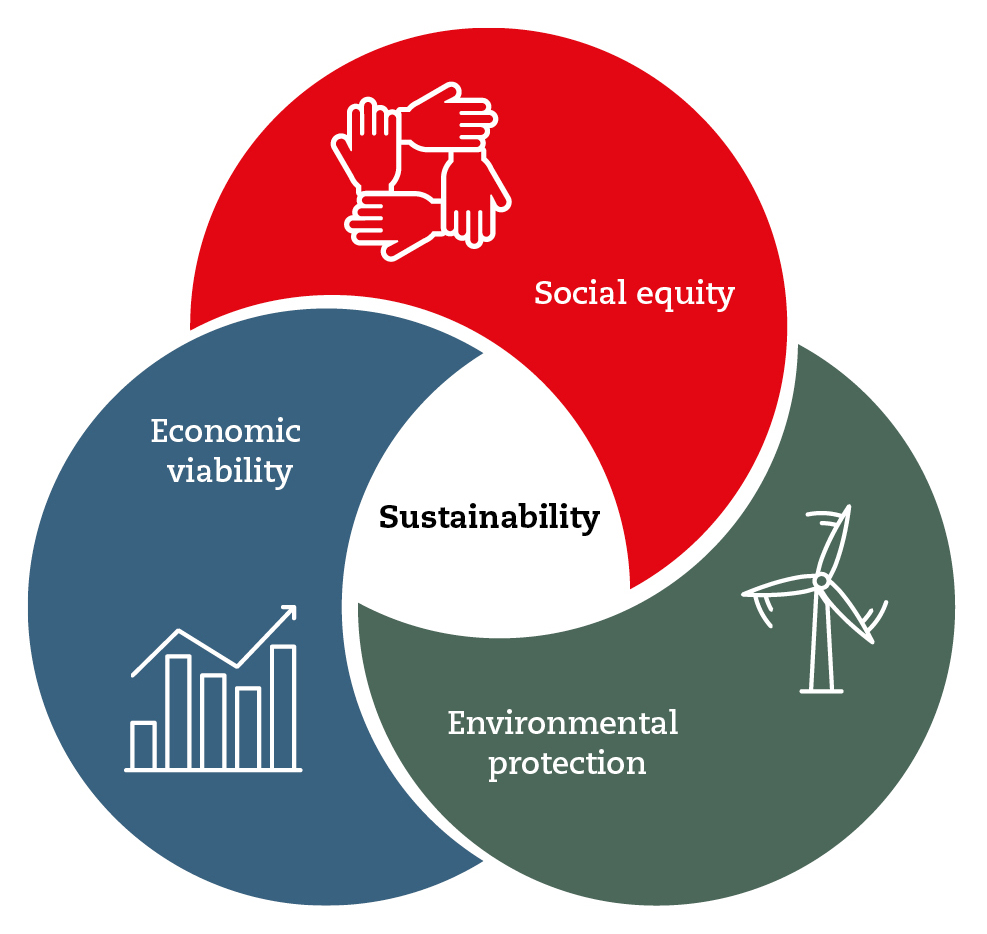 The triple bottom line - sustainability's three domains
Research for the Global Economic Conditions Survey by ACCA and IMA in Q2 2022 found that organisations worldwide are attaching more importance to environmental factors, with their leaders anticipating significant change in business practices to meet net-zero targets. Understandably they need more support from their finance professionals to increase their access to the green finance products that will underpin the transition to net-zero.
Businesses told our researchers they are underinformed on climate finance opportunities and climate risk management. This is why our profession's ability to understand the green finance options needed for this transition is key to equipping organisations with this expertise. Having the skills to consider non-financial as well as financial business drivers will also leave the profession well placed to lead in training staff and developing the talent needed for enabling transformation and embedding sustainability.
Knowledge plus skills
The ACCA platform is crucial in supporting finance professionals in their role of helping organisations to develop well-structured and derisked sustainable development initiatives and portfolios of greener assets. This includes the new Climate Finance course designed by experts from ACCA and CFA Institute in response to the demand for skills and training in this fast-developing area.
The sustainability journey
Climate change and the journey to net-zero will have a financial impact on organisations' position, performance and future outlook. The sustainability journey that organisations need to embark on involves defining net-zero strategies and setting time-bound targets relevant to the value chain.
Green finance and net-zero ambitions
The precise costs of climate change and the net-zero journey are highly uncertain, but it is only too clear that all economies and organisations will feel a hefty impact over the coming decades.
The green transition demands long-term financing. Green bonds, carbon pricing and sustainability-linked loans will all pay an important role if we are to reach net-zero by 2050.
"In a world where key stakeholders are demanding more from companies and their net zero objectives, green finance is fast becoming the hot topic for the finance profession as it explores financing options. "

Emmeline Skelton, Senior Subject Manager - Sustainability, ACCA