EY: US
Millennials are bursting with ideas for the workplace which is good because a changing world means young professionals need enthusiasm and imagination to remain up to date ensuring they are able to become tomorrow's leaders.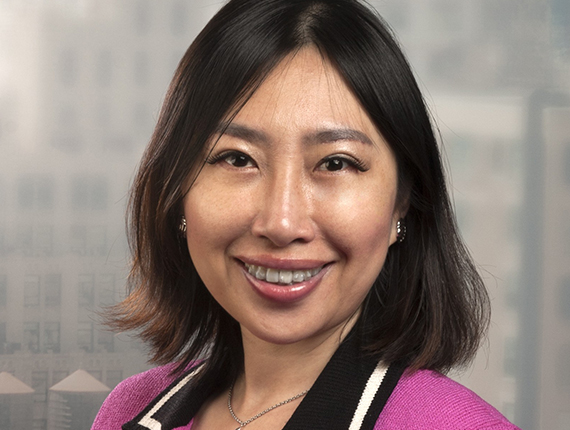 Andrea Yue
Professional services continue to be at the leading edge of innovation. Andrea Yue from EY China Tax Desk in the US sees that technological developments and automation are beginning to have a big impact on service offering.
EY is leveraging innovation and disruption globally to continue to offer cutting edge solutions for clients as well as seeking internal efficiencies. This strategic direction means that the firm is looking to recruit staff who have majors in STEM, whereas the previous focus has been on higher attainment in accounting or tax.
Automation – such as completing tax returns and filing tax automatically online – will have major implications for the career prospects of those in professional firms. Earlier this year, EY has launched its global network of growth and innovation centers, EY wavespace™, to help clients catch the next wave in radical breakthroughs in business transformation.
As we talk a lot about how disruption and transformation impact on our lives in this "transformative age", the company is committed to enabling their people to ask the better questions and find answers to some of the world's toughest challenges and build a better working world, says Andrea.
Andrea says that while jobs will be replaced or dramatically changed the firm is confident of filling any gap with advisory and consultancy type of activities. The rate of technological change and the resulting expectations and demands of the workplace could be greater than ever before. This means the generation developing their careers now face a prospect of constantly needing to update their skills – for instance by learning new software and understanding sophisticated data analytics tools.
Millennials do have an advantage in that they are likely to use similar data analytics tools in their personal lives. Two-thirds of EY's 50,000 US workforce are millennials. Andrea notes that they are willing to share their skills and knowledge with one another and across generations.
EY continues to recruit graduates globally and there is a certain amount of hiring those with experience who can offer skills and competencies which the firm is seeking.
In this part of Asia the Big Four firms continue to be perceived as strong brands which helps in the battle for hiring the talent they need.
The firm's experience is that people do stay for a number of years. The main reason for leaving is to seek a better work/life balance.
Partnership is still seen as a goal that is worth achieving, because of the status and the financial rewards. However, there is increasing awareness of the personal investment – especially the sacrifice of time and effect on family life – which is needed to become a partner. It seems the younger generation is thinking hard before making choices.
Creating the leaders of tomorrow is an ongoing task for firms. Traditionally leadership skills have focussed on the ability to market the firm's services to win clients. Andrea suggests we are in a changing environment with Millennials and Gen Z more confident about sharing their innovative thinking. They bring ideas into the workplace and EY is responding by embracing diversity and inclusiveness, which is part of the company's core values.
The need to identify and nurture high-performance teams is important. Ensuring they have access to the right sort of opportunities – which give insight into what the role of the partner is like – helps talented individuals decide whether partnership or another path is the right choice for them.
Leadership training must be agile to fit in with the firm's changing needs and the variety of the project work. Professional bodies like ACCA can help by ensuring its learning – before and after qualification – remains relevant and up to date.
It is always hard work to ensure the right people have the right experience – especially at a time when the role of the leader is changing rapidly. But companies like EY are confident it has sufficient talented candidates among Generation Next to meet its requirement for future leaders.