Finance function's relevance in the business is under threat from the digital revolution that is constantly connected, innovating and upending conventional wisdom. Finance professionals need to develop value-added skillsets as they delegate parts of their role to technology.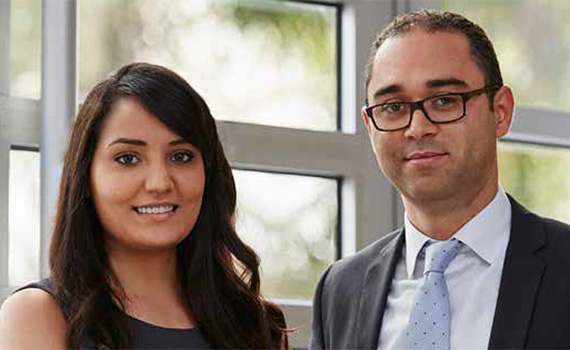 Digital is making severe demands on the finance models. At the same time digital is making the opportunities greater and more obtainable.
Scorekeeper/diligent caretaker
Many accounting skills will be replaced by technology-enabled processes and robots. When that happens will accountants have any role to play in the finance process? Or will they just need to audit the systems.
Communicator/business partner
Digital should enable finance to shift up the value chain to win the role of trusted business partner. Unleashed from the shackles of score keeper and caretaker processes, finance has the opportunity to reach the long sought after goal of providing practical business insight. That role would influence revenue growth and increase in stakeholder value.
Delivering value
The digital age isn't entirely rewriting what finance does in the enterprise but it is changing where and how finance can deliver most value.
The digital economy threatens established business models yet opens up new ways of creating value.
A successful CFO in the digital economy will respond to the changing commercial priorities of a business in a complex environment and where the competitive environment is unclear.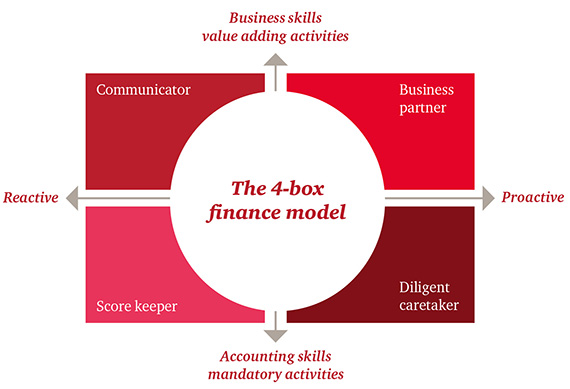 Diagram showing the 4-box finance model.
Careers and talents
The emergence of digital has implications for finance roles, careers and talent.
Finance functions will be freed up by the adoption of transformative finance delivery models. Instead the finance function can look to become business partners.
The CFO mindset
The CFO will need a new mind-set and language to cope with the digital economy and lead transformational change.
CFOs will:
reserve to themselves judgement on data warehousing, cyber security and data insight
additional capabilities and expertise to ensure the opportunities presented by digital are not missed
maintain the role of diligent caretaker to protect the business
add value through adopting the role of business partner
work closely with board colleagues to influence decisions
and hold the business to account over performance.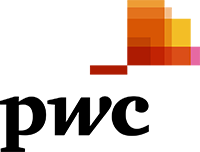 "A new generation of finance talent that thrives in the digital environment is emerging. This tech-savvy, diverse and connected finance workforce understands and embraces the application of disruptive digital technologies."
Five pillars of digital
Collaboration
The ability to work with diverse teams in the business will become key. Real-time, collaborative, virtual working become a reality.

Digital workforce
Software robotics can have a major impact on the finance function. Robots automatically perform rules-based, repetitive activities. Finance functions take a strategic role in the business as it no longer performs manual processing. Artificial intelligence which has learnt from human decision making is employed.

Data and analytics
Digital tools enable finance to move towards insight generation. Data standardisation and management allows efficient and accurate data analysis

Cloud and agility
The cost of Enterprise Resource Planning (ERP) is driven down by cloud computing and software as a service. This reduces up-front capital expenditure and integrates external data for decision making. This propels finance professionals into the role as business partners.

Cyber security
The digital dark side is a significant threat to finance teams. They are often the caretakers of sensitive data. A Digital CFO drives strategy and plans that proactively assesses the cyber security threat.