John Webb
John Webb is the director of Webb Sight Consultancy Ltd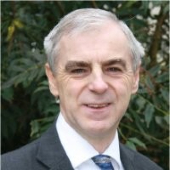 How did you come to be in Internal Audit?
In my early years in the accountancy profession I learnt that technical knowledge, analysis, judgment are vital and integrity is foremost. These enable one to be a strong performer for clients and as part of a team of colleagues who collectively ensure first class delivery of accounting, auditing and also, in my case, corporate finance opinions and advice.
Having travelled to and worked in New Zealand for three years for a big four firm, I learnt another important lesson that is valuable throughout one's career, networking with fellow professionals. I benefited greatly from the diversity of the office which contained staff from all points of the world. We had different backgrounds, experiences and perspectives; therefore everyone could apply their own practices and methods of working to the task in hand. Best practice did not require a database, it evolved naturally as the best ideas and methods, replaced past practice and old thinking. Every one of us learnt new ways of working which we could go on to apply in different ways throughout our careers. My network now being largely in New Zealand, on my return to the UK, I decided that I did not have the right contacts for business generation (and thus partnership) so I selected an Internal Audit Manager role in an insurance company.
What do you enjoy about the role or what do you enjoy about being an internal auditor?
I had initially seen audit as an entry route into financial services that combined my comfort zone with a wish to learn new and complex products and the risks and opportunities they afforded. I enjoyed it so much that I stuck to internal audit for 22 years (with only one year out on secondment as a Project Manager). In the ten years following that, I have been a consultant specialising in audit. So the two years I had planned, turned out to be 32 and it continues. To diversify my own skill set, I have taken further specialist qualifications to ensure I went into new areas as a competent person. After my first fraud investigation I became a Certified Fraud Examiner, as an insurance audit specialist I studied for the Financial Planning Certificate and Securities Representative Certificate. Later, when I went on to audit an Islamic bank, I obtained the Islamic Finance Qualification.
What a wonderful career and as an internal auditor, I have undertaken assignments in all continents other than South America - perhaps after the pandemic, I might get there, though increasingly testing is being done remotely! However work is done, I would say that diversity of origin is best accompanied by diversity of thought, approach and practice. There is such a lot of variety in what we do and it is the analysis we perform and the formulation of opinions from the complexity of the subject matter, both individually and collectively, that make internal audit so absorbing and enjoyable.