ACCA Asia Pacific Thought Leadership Virtual Forum Series
Across the Asia Pacific region, ACCA offices and members are joining hands in a series of virtual forums to address Covid-19 challenges head on.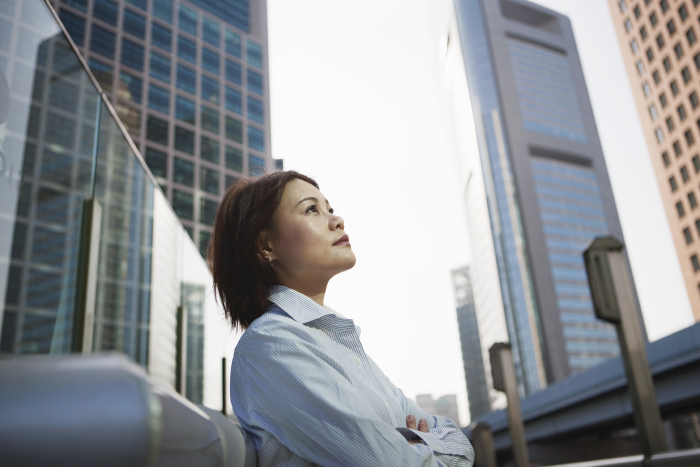 At ACCA, it is our commitment to provide the most-needed thought-leadership resources for our members' continuous learning and development, supporting them and their businesses to think ahead and thrive in an uncertain future.
By facing the unprecedented challenges of Covid-19, it is more crucial than ever for ACCA to facilitate sharing of knowledge and insights and optimise our regional strength across Asia Pacific – thanks to our vast membership and business community that spans across industries and geographies – to offer a regional Thought Leadership Virtual Forum series covering key areas of concern over the pandemic and recovery.
On-demand webinars
Watch the ACCA Asia Pacific Thought Leadership Virtual Forum series available - now on demand!
Geopolitics, Stagflation and Deterioration of 'the Commons': considerations in your Business Planning for 2023 and beyond

(This webinar was held on 12 October 2022)

Geopolitical conflicts has recently escalated to levels the world has not seen for decades leading to food and fuel shortages and price increases. These effects are more pronounced in the developed world as of now – with US inflation rate at 9.1% in June 2022, the highest for more than 40 years. In the UK, inflation exceeded double digits (10.1%) in July, and the Bank of England expects this to rise even further. How will inflation in developed markets affect Asia in terms of exports, manufacturing activity, employment prospects as well as inflation? What's the risk of further geopolitical conflicts, particularly in Asia and how will this impact businesses?

The prospect of Staglation (high inflation combined with low growth and high unemployment) is now greater as the Fed and other central banks aggressively tightens its monetary policies. Some of this impact is already being witnessed – e.g. on Asian financial markets and currency depreciation. Questions remain on how central banks in Asia will respond – will there be alignment or divergence of policy stances and how this will in turn affect growth in economies and employment.

Commonly regarded as the "tragedy of the Commons" - climate change, alarming biodiversity loss, water scarcity, polluted oceans and the spread of infectious diseases pose growing threats to life and livelihoods – regardless of where you live or where your business operates. The recent example of heatwaves and droughts along the Yangtze River Basin which caused disruption in hydropower generation, demonstrates that even clean energy brings with it certain risks and that the scale of extreme weather events on businesses is being underrecognized by businesses. Yet, how robustly do our business and investment decisions consider the impact and dependency of nature and climate-related risks? With the advent of financial disclosures issued by the International Sustainability Standards Board – are finance teams prepared for both the quantity and quality of such disclosures?

To borrow the expression of Singapore's Senior Minister, Tharman Shanmugaratnam – we need to brace ourselves for a "Perfect Long Storm" where these structural issues - geopolitical, economic, and existential - reinforce each other.

Most businesses typically undertake their Business Planning exercises around October, hence this event is intentionally designed to allow finance and business professionals the opportunity to glean critical insights and perspectives on these critical issues and shape their contributions towards robust discussions on business strategies and plans for 2023 and beyond.

Fintech: Don't miss the wave!

(This webinar was held on 27 July 2022)

The financial services sector is estimated to comprise between one-fifth and one-quarter of the global economy. Fintech, the coming together of financial services and digital technology, has transformed how financial services are delivered and consumed. These include online or 'neobanks', payment systems, payment gateways, application programming interfaces (APIs), investment banking back-end infrastructure, 'insurtech', 'wealthtech' and 'regtech'. And this is before considering frontier areas such as central bank digital currencies, cryptocurrencies, and non-fungible tokens.

Global venture capital investment in fintech start-ups reached USD 125bn in 2021 (Dealroom.co 2022), its highest ever, and 2.8 times the levels seen in 2020, signalling the growth and potential of this sector. When combined with the everyday reality of making payments or accessing other financial products, it is clear that this sector is ubiquitous to our lives – both professionally and personally.

Yet, it is easy for professional accountants to be lost in the array of Fintech jargon, products and services, and assume that this is not a space for them to engage with. What about career opportunities? In a recent survey by ACCA and CA ANZ, half of those who responded see career opportunities for themselves in fintech. Roughly a further quarter don't see career opportunities but don't disagree with the statement either, leaving open such possibilities for the future.

In a recent joint report with CA ANZ on Fintech: State of Play – Opportunities for Finance Professionals, it highlighted 10 different job roles for professional accountants within fintech. This cuts across from chief financial officers (CFOs) and auditors to digital transformation experts and entrepreneurs. In this webinar, we will share with you key insights relating to opportunities for professional accountants in Fintech and let you hear first-hand from panellists who have made the switch – pertinently at different stages of their lives to a career in Fintech.

Sustainability reporting: get ready for new ISSB standards

(This webinar was held on 25 May 2022)

Responding to the increasing demand for a global baseline of sustainability disclosures for the capital market, the International Sustainability Standards Board (ISSB) was established at COP26. On 31 March 2022, the ISSB released 2 proposed standards for public consultation: a General Requirements for Disclosure of Sustainability-related Financial Information and Climate-related Disclosures. These ISSB's proposals build on the work of the Climate Disclosure Standards Board, the International Accounting Standards Board, the Value Reporting Foundation (which houses Integrated Reporting and SASB Standards), the Taskforce for Climate-related Financial Disclosures and the World Economic Forum.

In this 12th ACCA Asia Pacific Thought Leadership webinar, we are pleased to have invited Ravi Abeywardana, Technical Director, IFRS Foundation and Yen-Pei Chen, Professional Insights Manager, Corporate Reporting & Tax from ACCA to share ISSB's plans and focus going forward as well as highlights of the 2 proposed standards. The presentations were followed by a panel discussion to explore the issues and challenges in implementing these proposed standards, from the perspective of businesses in Asia Pacific. The webinar would allow you to consider more deeply how these proposed standards could affect your business as you deal with investors, lenders, partners throughout your value chain and governments. Importantly, it also provides you with insight with regards to your role and responsibility as preparers of financial information and the capabilities that will need to be built within your organisation in implementing these ISSB standards.