Natalie Towers
Natalie Towers is an Audit Manager at the Department for Environment, Food and Rural Affairs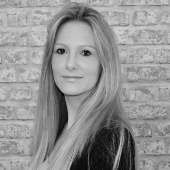 My auditing career began at the Ministry of Defence; in fact I applied for the role whilst studying audit and assurance with ACCA. I now provide assurance to the Department for Environment, Food and Rural Affairs (DEFRA) with the Government Internal Audit Agency but did take a year out to work in counter fraud.
I returned to audit because I missed the variety of the job; every day is truly different to any other. I love that you get to learn about all areas of an organisation and assist them in continuously improving. On top of this you get to meet people at all levels of the business and across all functions. It really does give you a breadth of knowledge and oversight that you wouldn't normally get access to in other roles. Stakeholder management is key in Internal Audit and an area I thoroughly enjoy; I find I learn something from everyone I meet, and learning is life's greatest adventure, so what's not to enjoy?
Having only ever worked in the public sector as an internal auditor it could be the challenges I face are similar to other industries. But noticeably for me, are:
The misperception from stakeholders of the internal audit function. I am regularly, in my discussions with stakeholders, trying to convince them that internal auditors are not there to try and catch them or their teams out.
Getting stakeholders to understand the importance of the recommendations made at the end of the audit; for them not to see these as a burden and a tick box exercise but actual actions that are required to mitigate the risk identified.
Getting the balance right to provide a cost-effective service that adds value to the customer, whether to identify improvements or provide assurance that a high-risk area is working as expected, as well as ensuring value for money for the taxpayer.
Changes to priorities and therefore the work due to elections, current affairs, global affairs and amendments to Policy etc.
Getting the engagement needed from stakeholders, when they have so many competing priorities, and usually with limited resource. This links to point 4 with stakeholders having to prioritise and get the right balance with national matters and policies.
Being able to attract individuals to the world of Internal Audit; I was oblivious as to what was involved until I studied it as part of ACCA. There isn't much information out there about what it truly entails and so once trainees come in they can be shocked at the varying skills that are required.