Supporting the global profession
There seems to be a growing lack of balance in the integrated reports reviewed. Authenticity is crucial if the contents of integrated reports are to be trusted by investors and stakeholders.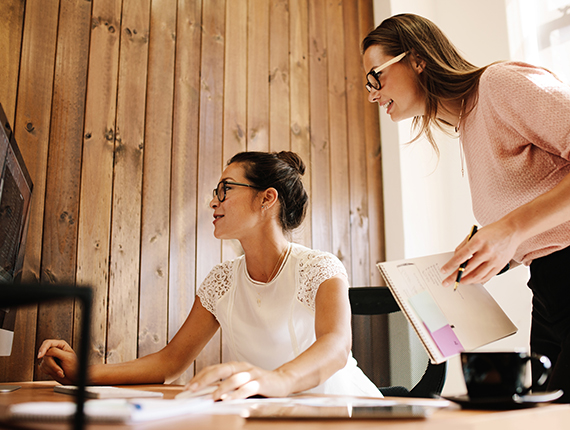 This is the third instalment in the series on integrated reporting.
There is often a reluctance among executives to make claims that are too ambitious before the desired levels of performance have been achieved. However, in these times of low corporate trust, authenticity - being honest about the organisation's mistakes and challenges - is increasingly important for the credibility of integrated reports.
Authentic reporting
Positive performance seemed to be reported more prominently than negative performance. Most organisations still shy away from presenting targets and forecasts when reporting on performance against strategic objectives.
Discussions of how organisations plan to deal with future risk and opportunities often seem generic or incomplete, or are left out of the report altogether. Business model reporting could often be more specific about how the organisation creates value over time.
We feel it's important to emphasise that reporting needs to be authentic. Effectively, this means ensuring that the content of the integrated report really reflects what is happening on the ground, within the organisation. We hope that these good practice ideas will help to drive further improvements in integrated reporting and thinking around the world.
Recommendations
Don't just say what the organisation cares about: show why you care about it.
Explain the trade-offs involved in the decisions made.
Pinpoint what makes the organisation unique.
Set clear long-term goals and report progress against them in a consistent way from year on year.
Ensure that the information reported externally is consistent with information reported internally.
Be transparent about wins and losses: use the report as a platform for improvements.
Use the reporting process as an opportunity to review how the organisation can better capture, measure and manage different risks.
Implement robust reporting and internal control processes with the involvement of staff from different parts of the business.
Counter the human tendency to focus on positives over negatives, by creating a culture where people feel comfortable to talk about and learn from failure.
Use external advisors and/or auditors as a sounding board for picking up any organisational bias.
ACCA author, Yen-pei Chen
Supporting the global profession
Key findings
There has been progress in terms of the explicit commitment to integrated reporting, the gathering momentum of reporting against UN Sustainable Development Goals, innovations in assurance, and improvements in terms of materiality determination and the conciseness of reports.
However, the quality of reporting has declined in some crucial areas including:
• Reporting in a balanced way – such that the report doesn't read like a marketing document
• Reporting performance against strategic objectives
• Reporting on risks and opportunities
• Describing the business model.