Risky waves of disruption are relentlessly breaking. The business environment is unstable. No company or economy is immune to dramatic change. To ride the waves companies have to regularly evolve or reinvent their business value proposition. Otherwise they get hit.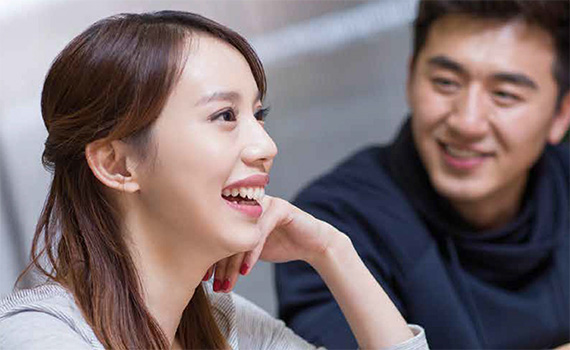 Companies must become better at seeing the current disruptive waves. They need to use risk-sensing tools to detect threats to business strategy.
Businesses need to develop their risk acumen. That is have the ability to see the business model, risk, uncertainty and options and then make good decisions.
Boards should consider where the risk wave is hitting their business model, and where the business model and value might be created in the future.
Dire consequences
Some have predicted dire consequences for those companies who fail to innovate. Others have predicted many companies will be subject to serious disruption. The key to addressing these challenges is rooted in three approaches.
First, companies must see and understand the waves of disruption, change and risk coming their way.
Secondly, companies must be quick to respond appropriately to waves coming at them. They must consider innovating themselves, and that innovation should include innovation around the business model.
Both approaches may need a re-examination of the business model and strategy of the company. Innovating without first understanding the risks around the business model is likely not a wise approach.
Finally, companies must acknowledge that although innovation is a response to strategic risk, innovation and strategy change create risk. To obtain the greatest results, companies must learn to manage the risk in innovation.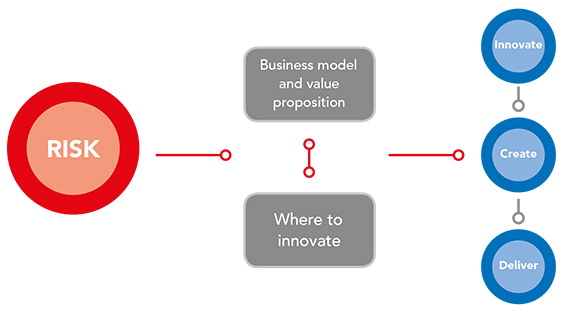 Diagram showing the process for filtering the waves of disruptive risks.
Innovation patterns
Most innovations in business follow a pattern:
Companies first need to understand their own business model. That includes understanding uncertainty and volatility.
Next they should consider adapting and innovating using established patterns.
Leaders need to understand where value is created in their model.
They then need to work out where value shift may occur in the future.
Business leaders need to ensure their companies – known for innovation – don't lose that strength and then competitive advantage and vanish.
About Faye Chua, lead author, ACCA
About Faye Chua, lead author, ACCA
About Faye Chua, lead author, ACCA
About Faye Chua, lead author, ACCA
About Faye Chua, lead author, ACCA
"Companies might see a wave of disruption, but they have a difficult time understanding how that wave impacts their business model and where it impacts their business model in the value chain."
Enterprise risk management and innovation
Innovation is a response to strategic risk. Companies want to formulate new strategies and innovate to create their own wave of disruption. But they must manage the associated risk and uncertainty, both the upside and the downside. This requires a new approach that captures new thinking and new risk tools.

Some companies try to create a culture of innovation. They provide environments, tools, free time and innovation challenges to encourage more innovation. Others try to hire employees who embrace uncertainty and unknowns.

Innovation process models help with innovation risk because they impose some rigor and exit criteria at each stage of innovation. The process also has objectives. The process, while still not risk acumen, helps ensure rigor and metrics and thus does partially help with risk identification.