Brendan makes his own luck
A trip Down Under turns the world upside-down
"Change is an opportunity. It can free people from the shackles of old thinking "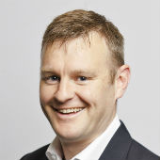 When they named Australia the Lucky Country, they weren't kidding.
Brendan Sheehan visited his brother in Sydney for a holiday and within a week he'd found work, a work visa and a wife.
'That was 15 years ago, and I have certainly been lucky,' said the native Dubliner. 'I was visiting my brother, who had been living in Australia for a few years, and he introduced me to a friend of his, who was a CFO for a firm over here. He offered me a job and within a week of starting, I met my future wife. We have two children now, eight and 13, I'm a citizen and I have been running my own company for the last 12 years. So you could say I landed on my feet.'
His career took off rapidly and Brendan credits his quick progress to the immigrant mentality.
'When you are in a new country you don't know many people, so you are kind of forced into building your network,' he said. 'That's what I did, and it opened up lots of possibilities. Again, I've been very lucky.'
No strength without unity
Brendan's urge to create contacts and knock on doors opened the way to volunteering with ACCA. He began speaking at events, joined his local panel, progressed to vice chair and chair, and from there earned election to International Assembly and global Council.
'I have to admit I get as much out of it as I put in,' said Brendan.
'Because I work as an independent consultant, I don't always have that close network of colleagues you get when you work for a corporate. I've found that in ACCA,' he said. 'I count the people I work with in ACCA among my closest friends.
'I've learned so much as well. Every year that passes in ACCA you get to know more about what we do, and the difference we are making in the world. I have a real passion for the work we do. It's really important to me.
'I'd go as far to say that it gives me meaning in life, because ACCA is all about spreading the right values. It has a higher purpose, that is changing the world for the better. After all, we are active in 179 countries across the globe and the ACCA community is united around doing the right things, acting ethically, and making a positive difference.
'There is an old Irish saying that goes "Ní neart go cur le chéile" – There's no strength without unity, and I think this sums up the work we do at ACCA. We are going through a once in a generation period of change right now that will create significant disruption to the way we work and live, and if we want to get the best outcome for our families, our society and the planet, we have to work together as one.
'When you have so many people advocating that philosophy in every corner of the world, it has to be a force for good, and that's what motivates me every day.'
"It's that challenge and that motivation that gets me out of bed in the morning. "
Brendan's hunger for new experiences has shaped the direction of his consultancy, which specialises in guiding organisations through change.
'It's such a vital area,' said Brendan. 'Change is constant and ever-present and it is speeding up. How a business responds now, defines its future. The attitude I bring is that change is an opportunity. It can free people from the shackles of old thinking, and that's what I bring in.
'There's all kinds of ways I help with that. I help organisations to improve their processes and to evaluate technology that supports their strategy. But above all else, I help them develop the skills that are needed to operate effectively in a world of constant change. It's about developing their communication skills and empathy: it's about guiding people through the process, and helping them feel a part of it.
'Some people find change and transformation difficult - as something to endure and to get through. But to me it's much more than that. It's a chance for creativity and innovation.
'It's that challenge and that motivation that gets me out of bed in the morning.'