Clive Webb,
Senior Insights Manager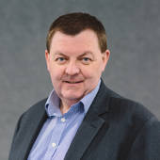 Clive deals with business and technology related matters from the perspective of chief financial officer.
His research interests include the application of digital technologies to the finance function, and how they impact on the people and processes they support.
Clive has a particular interest in the personal developmental aspects of an organisation.