Ric Pires
Ric Pires is a director in the risk advisory team at BDO UK LLP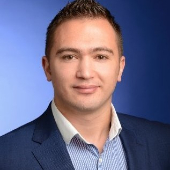 Being an internal auditor allows me to contribute to organisations meaningfully and objectively whilst adding value to their operations. Internal Audit is not about 'ticking and bashing' but provides clients with the assurance that the organisation's risk is being managed according to appetite.
I enjoy managing a diverse client portfolio, engaging with clients that all have various challenges and require support to solve those challenges. I enjoy coaching, mentoring and supporting the next generation of internal auditors. It is important that our people feel inspired by their profession and see real purpose in what they do for clients and communities.
Recently the audit profession has been subject to scrutiny and challenge by independent parties due to corporate scandals. Auditors have to work closely with regulators to help shape the audit profession. The main challenge is to modernise the auditing model; it is about assuring shareholders and providing assurance to stakeholders. It will be interesting to see how the profession evolves beyond the BEIS consultation.