Simon Humphreys
Simon Humphreys is the head of internal audit at Water Plus Group Limited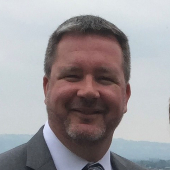 How did you come to be in Internal Audit?
Following school my training was in the direction of management accounting that ended up with joining a local accounting firm providing external audit services after arriving in the UK. Back in the late 90's my awareness of Internal Audit was limited to textbooks with an existence in banks and large organisations.
After 18 months in external audit I moved to an internal audit role, mainly to explore something new and in part to feel more connected with the work completed; when working in external audit it always felt like a repetitive cycle of similar work in a different client/industry every couple of weeks.
Now I was in the internal audit field where variety is the spice of life. I am meeting people across the business, auditing in various fields and disciplines, identifying and assuring business risks and reporting findings. Over time as my experience and seniority has increased this has been magnified to covering all business aspects.
What do you enjoy about being an internal auditor?
The bit I enjoy about the professions is the variety the role provides in meeting people (from all operations of the business), the range of topics covered and being part of the business improvements made. No two days are the same!