Blogs and audio learning
In this section you will find resources such as member profiles, articles and blogs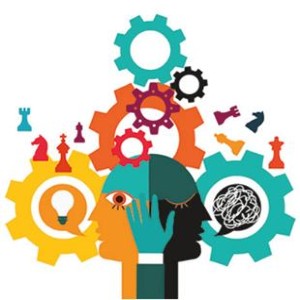 Member interviews
Here are interviews with a few of ACCA's members where we learn about their journey, how Covid-19 has impacted their business and their plans for the future
Sandra Attuah-Asante - Deputy Financial Controller, Royal Air Forces Association (RAFA)

Tell us briefly about RAFA, your industry and your ACCA journey at RAFA

Royal Air Forces Association (RAFA) is a service welfare charity that provides support for the RAF Family. Help is available whether it's an injured airman striving to get back on their feet, a young child missing their parent on an overseas operation, or a WW2 veteran needing a shoulder to lean on; RAFA is available to help all generations of RAF Service personnel and their families.

RAFA has thousands of members and volunteers across the UK with a dedicated network needed for a personal, one-to-one approach. The Befriender and Caseworker volunteers attend nationally accredited training courses and are DBS checked to provide assurance that an excellent service is provided.

I joined RAFA as a full time Assistant Accountant in 2017. At that time, I still had my professional exams to complete and I was working towards these with online learning and spending my evenings and weekends at my local university library. Two years later I became a fully qualified ACCA member and a promotion to Deputy Financial Controller. I have never felt as delighted and proud as I did on the day I received my certificate in the post -all that hard work and dedication has finally paid off.

What has been the impact of the pandemic, challenges and areas of risk identified?

Like many other organisations, the pandemic has had a significant impact on finances. Specifically at RAFA, the majority of our income is derived from fundraising events, for instance, Challenge Yourself, Wings Appeal and Air shows, to name a few. Due to the nature of this style of events we've had to innovate and consider newer and safer ways of fundraising. The Fundraising Teams designed several online virtual challenges which have proven to be quite popular amongst our members. Ultimately, the pandemic has been evidence that RAFA needs to continuously develop and diversify its income streams to remain resilient and capable of delivering the important work that it does.

What are RAFA's strategy and plans moving forward, with a focus on business recovery and resilience?

RAFA has had to redefine its strategy regarding how the Association was run in the past. The traditional ways of generating vital funds to support the RAF Family has been changed drastically. Employees are adapting to homeworking as much as possible so that the very important work that the Association is doing is continued. Despite the on-going global catastrophe, the Board of Trustees and Management are confident that in time RAFA will recover.

How has being an ACCA member helped you with this?

Knowing that I am part of the ACCA Is empowering as I feel a real sense of achievement. The COVID hub on the ACCA website has been a blessing as it provides all the information needed to stay up to date with what's happening without having to spend endless hours searching for information. The panel member's meetings; online webinars and coffee and chat series have been very beneficial as it has been helpful talking to others in a similar industry as me about issues that are affecting the organisation.

How do you think the profession should be seen by new talent coming in? and what skills do you think are important for future accountants?

New talent should see ACCA as a respected professional body that will provide you with the skills and knowledge needed to succeed in your chosen line of work. Future accountants need to be resilient and be prepared to keep working hard and smart, as essentially this is one of the fundamental skills required for the successful completion of the exam series and a career as an accounting professional.

What are your next steps and how can ACCA support you with this?

My goal is to be one of the best in my chosen field. As such i will be continuously refining my skillsets and knowledge base, to ensure I get to the top and stay there.

The resources that ACCA provides for its members portal have been extremely supportive and being part of the Leicester panel also gives me access to a network of mentors, advisors and peers which is hugely beneficial.

Stelle Ezeogu, FCCA

What is the story of your career journey in accountancy and finance?

I was interested in accounting and finance early and studied it college. I was good at studying but exams were tricky, I later found out that I had dyslexia. I had a supportive tutor who advised me on the best universities to study at, to gain exemptions for ACCA.

When I graduated, on paper I looked qualified but I didn't have much experience. I found it hard to get a job but started work in a high street accounting firm, which is where my passion for tax started. I looked for tax roles and ended up in the public sector, a good place to be and at the heart of setting tax laws.

My first role was as a tax compliance accountant at the Home Office and I was a founding member of the Tax Centre of Excellence that went across all departments. ACCA's tax module has very practical theory and I found myself applying a lot of my learning in my role. I made good progress and worked on rolling out IR35, helping government departments to be compliant. Now it is also applicable in the private sector and everyone is talking about it – I was there to see it develop early on in my career.

What adversities, if any, did you overcome and how did you do this?

My background, as a black woman from a lower social economic background and with dyslexia meant that confidence was an issue originally. At work, everyone assumed that I was on the graduate scheme rather than an experienced hire which made me doubt myself. The public sector is getting more diverse, but an initial barrier was challenging stereotypes. I grew my knowledge and experience and got involved in different groups, training courses and public speaking and trained others in the same areas. I grew my credibility - I'm a young black woman and I can do this! – and was promoted within 18 months.

What are the key observations that you would like others to understand from your experiences?

People need to know that sometimes there will be external barriers, but they have to find ways of overcoming them. I started in a high street accountancy firm, it wasn't seen as fancy as my peers were looking at work with the Big 4. However I was able to work with loads of different clients and saw different parts of businesses, which helped me to define my passion and areas of interest. Also, being "different" is not a bad thing, use it to your advantage – if you don't see people like you, educate people and do the best that you can, show your ability.

I'm using my own experience to help others through my social enterprise, transitioning people from university to work placements, finding the best fit for people, not following the crowd.

How do you see the opportunities for those who will succeed you in the profession?

The accounting profession is a diverse profession, there are not a lot of barriers to get in, you need GCSEs, but not a degree. It opens doors and with the ACCA qualification you can go in to any area of finance as well as being able to open your own practice. I would say reach out for opportunities – be in the right space and don't be afraid to go for job titles that look non-traditional, look at the skills and experience needed and go for it. Being an accountant is a broad title. People try and pigeon hole you, but there is a lot of opportunity – own something, use your skills to make a change in the public or private sector. Accounting is not boring it depends on what you do!

How would you characterise your experience in the profession?

Dynamic! It's fulfilling, inclusive, I've been able to use lived in experiences to do well and succeed in the profession. It's opened many doors, enabling me to develop and grow as a person. Working in the public sector has enabled me to see things in a different light – how things work and I'm sharing that knowledge of tax rules with people who don't know how they work, things that people don't realise that they have access to. The profession has allowed me to grow as an individual and show others that it's a good place.

How do you see the profession creating value for society?


In general, I feel that compared to other professions, accountancy is an inclusive profession, there are different entry routes and qualifications. There are lots of opportunities, technology is moving fast, the younger generation now look at the technology route and finance and accounting has a place within that – creating value and creating job opportunities. The profession allows people, from whatever background they come, to be in a position of change, helping with financial decisions at all levels, be it in a start-up, the Big 4 or working on client sites. ACCA has evolved to enable people to get through the process with more exam sittings for example and has changed and evolved based on feedback.

I was working on projects as part of customs changes pre-Brexit and relating to our transition out of the EU, people say "wow!" when they hear this! In my first role I was asked to give advice on how to treat VAT for the Tour de France, whilst I was still a junior and I did that! I enjoy working in the profession and have made significant changes, I am pivotal to decisions that make a big impact.

"The COVID hub on the ACCA website has been a blessing as it provides all the information needed to stay up to date with what's happening without having to spend endless hours searching for information."

Sandra Attuah-Asante - Royal Air Forces Association