Emily Inman
Emily Inman of Zynct specialises in the construction sector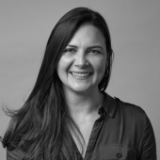 As a niche practice we are looking to work with select construction clients across the UK. People are now more comfortable using webcams and Zoom, providing great opportunities to provide virtual finance depts and virtual FD services to clients who wouldn't have considered working this way before.
If clients didn't understand the importance of maintaining cash reserves and working capital, then they do now! They now appreciate business resilience and the value of a good accountant who will support them during tough times. This is a great opportunity to build on this increased understanding and help clients build solid financial foundations for their business, and not just produce end of year accounts.
We've ALL learnt the true value of cloud software and I have partnered with Procore, a global provider of cloud construction management software, enabling us to support our clients more strategically across their business.
What we have learnt enables accountants and clients to work more collectively than ever before.