Phool Ashraf
Phool Ashraf of Gains Accountants specialises in restaurants and cafes.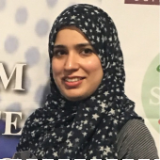 Phool believes that now is the time for accountants to lead. It used to be said that advisory is the future of accountancy but actually advisory is now, and we have to lead and advise our clients. She understands the positive impact she can have on her clients during this pandemic if she can be positive herself – and if all practices can save some businesses then the impact will be huge for us all.
Her advice to clients in her sector is be willing to accept changes. Look at digitalisation and different ways of getting money into the business. Leverage existing resources and work on cash flow management. Phool recently published a cash flow survival guide for her sector.
In this recovery phase, how can you adapt? Some restaurants were dine-in and are now take-out. Those who were reluctant to do delivery through UBER are thinking about it now. Look at the bigger picture and a bigger model – at other options in the marketplace as Covid-19 will make a huge difference in way the sector operates.