Alan Woods
Alan Woods is the director of Woods Squared.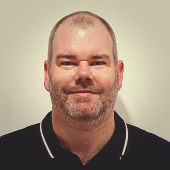 Woods Squared is a general practice but with an emphasis on advice-based services and a focus on figures to help clients make better decisions. I work very closely with a smaller number of clients.
Technology has played a huge role in my practice. When I started in 2007, preparing proposals and engagement letters and onboarding new clients was very time consuming and labour intensive. Five years ago, I started using Practice Ignition and the streamlining of that whole process - from initial contact, to agreeing a proposal and payment terms, putting an engagement letter in place and putting the payment mechanism in place - saves me several hours per client. It's also a much simpler process to do the annual renewal of services. It's an important part of my tech stack and you can watch a video about how it fits in.
The benefit of the cloud over a traditional IT structure is the scalability and flexibility. Particularly over the last 18 months with Covid, every business has needed to be more flexible about where you can work and how you can perform your duties. Being on the cloud means it is never an issue for my practice to get data and serve clients – so long as we have a laptop, an internet connection and a phone, we can always serve our clients.
Scalability is also a great benefit – previously when looking to take on more staff or clients, I'd have to increase the server capacity and buy more software licences. Now I just add an additional user for an amount per month – I can see the cost per new client or staff member and it's much more transparent.
Communities of software users have developed with the new technology – users getting together to share best practice and ideas. That notion in the past that we're all competitors and need to be secretive is gone, and the openness now is great.
For those still wary of diving into digitalisation, rather than wait until everything is complete and perfect before you start on the digitalisation journey, just get going and you can adapt and flex as you go through the process.