Claire Dalrymple
Claire Dalrymple is an Associate Partner at Wylie & Bisset LLP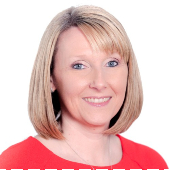 I always enjoyed numbers at school and studied accounts and economics which then lead me to seek employment in an accountancy office when I left school. I didn't want to go to university - I wanted to study and learn how the job worked at the same time. I started in an accountancy firm at the age of 17 as a trainee studying for my AAT. Once I obtained my AAT I then enrolled with ACCA and obtained my professional qualification.
I enjoy working with different people and learning about different businesses - there are no two weeks that are the same and there is always something new to learn. I had the perception rightly or wrongly that while there would be lots to learn in a corporate role that it may become more of a routine and would not have the variety that my role in practice give me. Going into practice also allowed me to obtain my professional qualification while I worked.
"Gaining my RI status and becoming an associate partner has been my biggest career achievement so far."
When I started my career, my intention was to gain my ACCA qualification and then become a manager - I never thought about obtaining my RI license or becoming a partner. However, an opportunity arose a couple of years ago that let allowed me to progress to where I am today. The process was not easy but there was a real sense of achievement the day I got confirmation that my licence had been approved.
I currently work in a practice which has 11 partners, and we cover a wide range of disciplines which include audit, Internal Audit, tax, business services and insolvency. We have a wide portfolio of clients which cover four key sectors - SME, Housing associations, charities and Education. We are a practice that has a family feel and I think we offer a more personal service to our clients. I work within the audit team - we currently have four managers and approximately 25 staff - and I work with a great team.
"Being a training firm, I really enjoy working with the students and seeing them progress both within their day-to-day work and also in their exam progression."
My key interest is working within the food manufacturing space, and I am currently expanding my network and presence within this sector. I do truly believe that I do go that extra mile for my clients. I like to really get to know my clients, I build good relationships where I think my clients feel supported and can rely on me to help them. I think I am a good people person and that is key within the role that I do.
Over the years the amount of compliance and the associated recording within our audit files has increased. There is also a shortage of candidates for the roles that we are offering within our firm, so recruitment has become a tough ask.
The most important skills for future accountants are good technical knowledge, good personal skills and good organisation. If you have all three then in my view you will be well on your way to becoming successful in practice.