Emily Inman
Emily Inman of Zynct specialises in the construction sector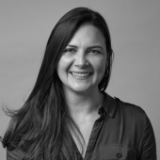 Zynct is a niche accountancy firm dedicated exclusively to supporting construction businesses. With years of experience in the industry, our team of expert accountants and bookkeepers understand the unique challenges and requirements faced by construction companies.
We provide a range of tailored accounting services to help construction businesses stay on top of their finances and drive growth. Our services included cash flow management, efficient bookkeeping, CIS compliance, retention management, work in progress tracking, and more.
We know that cash flow is critical in the construction industry, and we work side by side with our clients to help them manage their cash and improve their bottom line. Our team is always up-to-date on the latest regulations and compliance requirements, so clients can trust that their finances are in safe hands.
With a focus on exceptional customer service we support construction businesses from small startups to well-established businesses achieve their financial goals.