Joseph Heaton
Joseph Heaton is the co-founder of Heaton Vences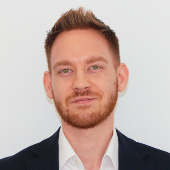 I set up Heaton Vences alongside my co-founder Emilio Vences, with my dad Kevin Heaton (also an ACCA member) as chief advisor & mentor.
Emilio and I were both working in Norwich for traditional mid-level firms doing the same as everybody else. We'd do the commute together and regularly found ourselves talking about the problems that firms have with client communications. Client managers deal with far too many clients and sometimes are only in contact with them once a year. We knew there had to be a better way of doing things.
For us, the solution was to have a smaller portfolio of higher value clients so that we could dedicate the necessary time to each client. That was where the idea started, and we talked about setting up our own practice for 18 months before taking the first step of making it real by creating the logo and getting our branding nailed down. We wanted to be different and be a practice that we would want to join as a client.
We are niched in a way but not by industry - more by culture. We tailored our branding and narrative to a particular type of client by using words like entrepreneur, creative and innovative. As a result of the overall narrative, a particular type of client tends to approach us, and we find ourselves talking to our ideal client - proof that getting your branding and narrative right is the key to getting the right client.
Sustainability is important to us, and we work with Ecologi planting 500 trees for every new client we get. Ecologi also funds various carbon reduction projects around the world so you can plant trees, or you can invest in their carbon reduction projects. We do a mix of both, and my motivation is partly because I care about this planet, but also because for the first time in my life, I have disposable income and am able to invest in charities and projects.
Many of our clients have also been inspired and incorporated sustainability into their businesses. Sustainability advice is an area we may get into – it's a strangely divisive topic that can make people feel defensive and we don't want to give advice on areas that we aren't experts on. But we have given the option to a few clients to report on their sustainability – either in their accounts or a separate sustainability report - which can encourage them to set sustainability targets.
We are a digital first practice and we do compliance work as well as advisory work. It seems to be trendy to say that compliance is dead and it's all about advisory now – as though advisory is new - but advisory has always been there. To advise, you need to first do the compliance work.
We use Capium accountancy software with our clients. We decided early on that we would only use one software platform so that we would be experts on that software and onboarding staff would be easier. Almost all the time, clients are only interested in seeing that the work is done and done well so they are happy to move to Capium.
We work with a small group of select clients, and we only take on clients that will use Capium. Potential clients that will not consider moving to Capium are not taken on. As a new practice, it has been difficult to turn away new clients for what may appear to be a small reason, but if they won't budge on that, what else further down the line will they refuse advice on? It's an indication to us that this client is not our ideal client, and we want productive partnerships with our clients to improve and grow their businesses.