Kevin Steel
Kevin Steel is the co-founder of Inaequo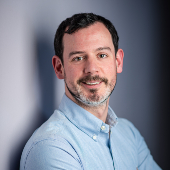 Inaequo (means level-up in Latin) is a firm that offers full compliance accounting, finance support and virtual finance director services. We focus on really getting to know our client at the outset by carrying out a Business Model Canvas and process map of their systems, then create a 3-way forecast and budget along with tracking financial & non-financial KPIs. We'll then identify areas for improvement in reporting & financial operations, implement, then give the client monthly performance reports and quarterly board meetings along with ongoing strategy advice & support. No two days are the same, and I get to work with a wide variety of clients in different industries.
My ACCA journey was a pretty tough one. I dropped out of university after the third year and it took me a long time to pass the exams. I failed the P6 Advanced Performance Management exam 4 times in a row, finally passing it a fifth time. This meant it took me over 2 years to pass just one exam. You can imagine how happy I was when I received that letter through the post saying I had passed!
I then worked in practice for another 2 years to gain the required experience to get my practising certificate signed off then set up an accounting firm, built it up over 4 years then secured a successful exit. I then freelanced for a year or two and worked with a couple of start-ups before launching Inaequo a few months ago.
"The kind of clients Inaequo works with generally have a minimum of £500k sales or are high growth investment-backed start-ups. As we've just recently launched, our focus is currently on sales & marketing and generating new leads."
Solely speaking from a business perspective, the pandemic has been a plus point. We deliver all our services virtually, and the perception towards this due to the rise in home working means there is fewer barriers to purchase for our clients. We are an extremely tech-focused firm and constantly keep up to date with new apps/software and can offer multiple solutions to our clients.
I believe in the next 24-36 months, we're going to see big advances in AI for bookkeeping and compliance, which will free up a lot of the accountant's time. There is always a lot of talk about "compliance being dead"; however, I believe this will never be the case. There is always a need for compliance, however, the accountant of the future will need to use their newfound free time to integrate themselves more into a client's business and shift towards offering advisory based services.
"Sustainability is an extremely important issue as our planet continues to evolve, and I believe that climate-tech is going to be a huge industry going forward. I would also like to see increased adoption of a Triple Bottom Line reporting approach which is an accounting framework that incorporates three dimensions of performance - social, environmental and financial."
If I weren't an accountant, I would have loved to have started as a venture capital scout. Meeting founders, analysing their pitch decks and business plans and then recommending the best ones to the VC partner. I would then have liked to become a VC partner myself (which is still one of my goals).
Venture capitalists David Sacks, Chamath Palihapitiya, Jason Calacanis and David Friedberg have had a huge influence on my understanding of how businesses are built at scale, analysing relevant metrics and what investors are looking for.