Robert Fiford
Robert Fiford is the Managing Director of djca Chartered Certified Accountants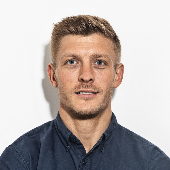 I had been with DJCA for six years when, a few years back, I did a management buyout after the director indicated his desire to retire. I managed to keep full retention of our clients, while the former director is still a friend, which is the most important part. A lot of what made it successful was the trust between us.
The team has now increased from half a dozen to about 30, and our turnover has tripled. We deal with some high-growth clients, and the scope of engagement can move in line with that type of growth, so we've grown with our clients.
I wanted to build a commercial business rather than a traditional accountancy practice structure, which would be heavily reliant on me. So I've built up business units – for instance, we have a payroll bureau, which operates in sync with the rest of the practice but can also stand alone. Our main specialisms are hospitality and high-growth tech start-ups. If we are approached by a company in another sector, I refer them to someone within my network.
Client service is an absolute priority. As you scale up, you want to make sure that standards are maintained and values upheld. You don't want a practice where, for example, the accounts team doesn't speak to payroll, as that impacts client service.
I'm part of a Mastermind group with a number of other peer professionals – there's a good group of us in that network and we sound board whatever is on our agenda every couple of weeks such as legislation (like the R&D changes that are happening), or commercial factors such as pricing. Having that structured group setting has been very helpful over the past few years.
I think the pandemic was a harsh lesson to a lot of SMEs about understanding their numbers and really knowing their balance sheet. So I think the accountants role now is using technology to facilitate accurate information, but then articulate the information better to clients and allow them to be able to understand their business, to make better management decisions.
We have an office in the Philippines with seven or eight people working predominantly in our compliance and management accounts team. They're trained through the graduate programme we set up there and are CPA-qualified. It enables our UK accountants to be more client-facing. We'll jump on a call with the Philippines colleagues whenever necessary – they are very much part of our team.
We look after a lot of clients that are involved in the green and renewable area, so sustainability is very much on our radar. We are getting our carbon emissions measured at the moment - having a hybrid team makes it a little more complicated to work out the calculations for the emissions for the different scopes. Some of our clients will want to see that we are making positive steps so all practices should be looking into sustainability.
I recently completed the Marathon des Sables. I saw the Olympian James Cracknell run this 250km ultramarathon across the Sahara nearly 15 years ago and finally decided to scratch the itch. It's been a big life commitment over the past 18 months – I lived in Dubai for four weeks before the race to adjust to the heat. It was 50 degrees at some points during the day. It was an amazing sense of satisfaction at the end. I was the first GB athlete across the line and placed 18 out of 1,200 participants while raising over £10,000 for charity.
My next milestone race is the 100-mile Grindstone Mountain race in Virginia, US. Next summer I'm aiming for the Ultra Trail du Mont Blanc.
I do enjoy my work but running and raising money for charity is my major passion. I want a practice that also enables me to fulfil my dreams outside of work. I've tried to make sure that's the case for our team as well.