Russell Frayne
Russell Frayne is the Head of UK Digital Accounting Solutions at Azets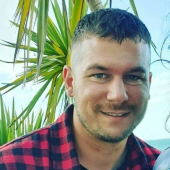 I was unsure of what to do next after college and enrolled for a foundation degree in business and finance as it had lots of different modules and gave me potentially a broad career choice at the end to progress into. Accountancy provided me the opportunity to focus on a specific skillset but allowed me to apply it in lots of different scenarios - every client business is different and working closely with clients and their businesses really appealed to me.
Azets are the largest regional accounting and business advisor to SMEs across the UK. For me, in a practice like Azets the size and scale provides both opportunity and challenge in that whilst we have size and economies of scale with access to specialists across the UK, at the same time any change to the business has an impact to around 4,000 staff so change management is especially important at our scale.
"For myself, working in a national practice has allowed me to go from local office to regional and now national roles way outside of what would be perceived as the traditional career path."
We undertook an ambitious large scale transformation program during Covid (no one saw that one coming) which whilst presented challenges it did provide a catalyst for digital adoption. In terms of our current phase, we are now looking at more service line specific requirements, our ABAS (Accounts Compliance) service line for example is gearing itself up in advance for MTD so we are focusing on transforming the way our ABAS teamwork and interact with our clients and currently has a 3-year program which we are around 9 months into.
My advice for anyone beginning their digital transformation journey would be to start with the easy wins, there are always areas that are low effort but great benefit. These easy wins build momentum and get overall buy in which is needed when looking at larger scale transformation (if required) and then allows you time to focus on the bigger ticket items that require more effort and planning. As long as you are moving forward you aren't standing still.
In my view, the single most pressing issue for accountants right now is 3 letters, MTD. It's the generational change to the profession that I don't think we will see again in our professional careers. The scale of impact I feel is not being appreciated by accountants or HMRC as it's not just about a change in regulations but a whole change in ways of working and adoption of digital solutions to enable this change to happen. At Azets we are creating an environment which supports our staff in the transition to MTD processes internally, but also provide the infrastructure both at office level and in supporting our clients in dealing with the requirements of MTD.
Moving into my current role for me has been my biggest achievement to date – having the opportunity and trust of the board to be the right person for this role was very humbling. Having worked towards this type of role for a number of years as I could see the change in the profession coming, to be able to do this at a National level within Azets from my home office in Devon is a huge achievement.
"Future accountants and accountants already within the profession all need to be comfortable working with technology. "
Technology will be a huge enabler for the profession moving forward and I can only see it becoming more and more prominent in everyone's working lives – I would say that though given that's my job, but I made the shift away from the traditional career path as I believe this is the future of the profession.
There has been so much change in recent years, and I am glad to see the profession and ACCA moving with the times and adapting to these changes to develop the 'Future Accountants'.