Stevie Jepson
Stevie Jepson is the Managing Director at Platinum Accountancy Services, Head of Finance at Fashion Revolution and World Finance Committee Member of the World Association of Girl Guides and Girl Scouts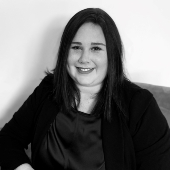 When I was eighteen, I went to South Africa volunteering in a township and a lion sanctuary, and there I met an accountant who advised me not to go to university but instead get a job and do the ACCA qualification. I thought that was great advice, so I got a job then hit my first obstacle. I was doing my AAT privately funded but my employer didn't want to fund my ACCA studies. I wanted to have the backing of a solid qualification for my career and was keen to get started as quickly as possible. I had to job-hop in practices for those first few years, because I couldn't find an employer who would support me at the speed that I wanted to progress. I was being offered one exam per session at a time when there were only two sessions a year so it would have taken me five years. So I went into industry and was able to qualify more quickly.
I have worked for some big multi-national companies and became qualified in 2015 and recently become a fellow of ACCA. Then I had children and that changed everything. I didn't feel able to go back to the corporate world because women are treated differently there. Volunteering work is very important to me and employers in the corporate world were inflexible with that.
"It's hard to find an employer that is completely on board with social activism but there is growing awareness of it so that flexibility may be coming in now."
But several years ago it was a real challenge for me. I now do work with Fashion Revolution and a small charity called The Aplastic Anaemia Trust, and I've started my own practice.
I'm a real advocate of getting a qualification. I was in the final year of when university fees would only be £3000 so there was massive push from my school, my parents, from everybody to go to university but that wouldn't have been right for me. Looking back, it's the best thing that I never did! The on-the-job learning I did was invaluable because I started at the bottom and worked my way up meaning I saw everything.
I'm also a big advocate of volunteering. I'm on the World Finance Committee for WAGGGS and work with some incredibly talented women in senior positions globally. I was only in my twenties and not yet qualified when I was encouraged to apply for the role - I wasn't sure I should apply but the WAGGGS movement is all about advocating for the under 30s, and ensuring that the voices of girls and young women are heard and that they have opportunities, so it was a great organisation to get involved with and I have learnt so much!
I think unfortunately that women are always going to be treated differently in the corporate world. I was always expected to organise team days because I was a woman. Then I was made redundant once I had a child and had to assert my legal rights. The support for women in the corporate world with young children – the flexibility that is needed – has been missing. Compare that with the not for profit sector where the flexibility and the support is tremendous.
"A flexible and supportive environment enables you to be more productive and have a higher output because you're willing to give back because you're getting. "
That's where I hope the corporate sector can change. The need to work from home during the pandemic should help the industry to get on board with the need for flexibility with employees.
It all depends on the employer – you could say that it's not so good in the corporate world and great in the NGO world but I worked for JDWetherspoon, a PLC, yet it really cared about its employees. It is one of the best places I've ever worked and that was because people were motivated, and my line manager was completely invested in his company and his team. Large corporates just need to be a little more flexible and willing. The NGO world is so rewarding – you don't get the best pay, but it rewards in different ways.
I saw that ACCA was doing something with the Sustainable Development Goals. That's an area that Fashion Revolution is focusing on, but I had never thought about ACCA being involved with SDGs. I liked ACCA's approach because it is relevant and probably not widely communicated apart from by NGOs. I doubt that the corporate world would be pushing sustainable development goals in the same way. It's good that ACCA is going down that route and informing its members - it gives you inspiration that as an accountant, you can incorporate these important issues into your work.