The Sustainable Development Goals: Redefining context, risk and opportunity across Africa
The opportunities for socioeconomic transformation that the SDGs encompass will require active participation by the accountancy profession.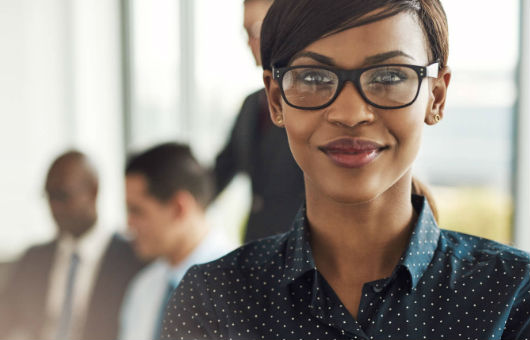 Countries across Africa are going through unique processes of economic transformation. The Sustainable Development Goals (SDGs) provide a roadmap for the continent to build prosperity that is ready for the future.
The private sector operating across Africa is at the forefront of delivering the 2030 Agenda. At all scales, from multinational to microenterprise, businesses will be interacting with the issues that the SDGs set out to build this new type of prosperity. Professional accountants will have a key role to play in helping business achieve these new socio-economic benchmarks.
Interconnected challenges
Economic, social and environmental problems are coming together and causing countries to underperform in creating prosperity for their citizens.
To resolve these interconnected challenges means recognising that they are complex and multidimensional. And they demand a better understanding by governments, business and civil society of the contexts and systems in which they interact.
The SDGs provide a framework for understanding risk and the external environment in a way that is in line with the new nature of economies and the future potential for growth. The accountancy profession can take a leadership role in connecting the private sector, government and finance with the 2030 Agenda.
Professional accountants around the world can make a significant contribution
The role of professional accountants as strategic business leaders – with a unique blend of understanding of context, appreciation of risk, implementation and operational know-how, alongside technical and ethical competencies, leaves them well placed to elevate the SDGs so that they become a standard tool for measuring and activating success across government, business, finance and civil society.
New opportunities ahead
According to the Business and Sustainable Development Commission, across Africa alone, achieving the SDGs can unlock $1.1 trillion of market opportunities and generate up to 85 million jobs by 2030.
Collaboration will be key for achieving the SDGs. Professional accountants must engage non-financial colleagues at work. They must also become more involved in wider understanding of the external environment and think beyond natural corporate boundaries. They must make the value creation link between new sources of data and analytics tools with SDGs-related issues and they must look to participate in wider networks to achieve results that create inclusive, sustainable value.
"How can I use the SDGs for my own professional growth? Accountants have an opportunity with the SDGs to go beyond being known as number crunchers. It is important to be part of the solution – right from designing systems and structures through to reporting. "

Kampala roundtable participant
"We have a responsibility as accountants to support and advocate market-led policy initiatives that support climate action."

Lagos roundtable participant
"The SDGs should become a subject that we have been trained on continuously, whether in our syllabus, whether as members once qualified, and it should be continuous because it keeps on developing. It is not going to stop."

Nairobi roundtable participant
Tools for reporting on the SDGs:
1. The SDGs Compass
The SDG Compass sets out five steps for companies to take to align their strategic priorities, and to measure and manage their contribution, to the SDGs.

2. IR and the SDGs
The Sustainable Development Goals, Integrated Thinking and the Integrated Report (Adams, 2017), sets out five steps for companies to take to contribute to the SDGs through embedding them in the value-creation process

3. GRI and UNGC: Business Reporting On The SDGs
This initiative examines each SDG and the intermediate targets below them and identifies possible relevant business actions to help achieve the targets. It also has a 3-step practical guide to assist with integration.

4. UNCTAD ISAR Core Indicators
This core set of inclusive indicators covers 4 topic areas:
i. natural resources
ii. human resources
iii. finances, and
iv. institutional and governance issues.