Ben Steele
Ben Steele is the Managing Director of Steele Financial Ltd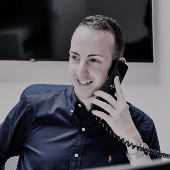 I have always had a natural interest in business, from watching my dad run several entrepreneurial start-ups when I was a child. My love and ability with numbers then naturally steered me in the direction of accountancy.
When I started my firm in 2017, I had the benefit of a clean slate. This meant I could take the opportunity to build a fully digital, cloud-based practice. Therefore, we are in a fantastic and unique position, ready to tackle MTD as the next step approaches, with minimal impact – certainly compared to many other firms. Our two main areas are hospitality and construction - we find that these are the best to work with when creating efficiencies with cloud tech and apps/integrations.
"My advice to others starting on the digital journey is that you must bite the bullet and push forwards."
Create an action plan, segment your client base, and stick to a set number of software providers to not over complicate. I have helped several firms now become more digital, so feel free to get in contact if you would like to discuss and get help.
To me, sustainability relates to talent and the younger generation. We have a growing gap in the industry suddenly, between technical knowledge/theory and competency with technology. What I mean is that as accountancy creeps into the age of cloud accounting and integrations, some firms are seeking those with IT skills and there is suddenly a big emphasis on IT skills in the hiring process now for modern firms. However, these candidates don't necessarily have the technical accountancy training or background.
In my position, I can recruit the younger generation who have grown up with technology as a "second language", and ensure they receive both internal and external training to also be technically great accountants too.
"To nurture the younger generation into becoming a perfect hybrid of both technical accounting and IT skills is how I feel I am helping with sustainability within our industry."
Future accountants MUST embrace and learn technology – cloud accounting and apps. Without this, you will find yourself falling behind in your career and the market develops at a high speed. Already these are top requirements each time we recruit a new team member.
My biggest achievement so far, is building a successful firm, and fantastic team of 9 – all within 4 years of starting. My passion and drive for delivering a better client care and experience has helped create the perfect model which still to this day enables us to grow month on month.
I am in the habit of getting to my desk two hours before anyone else arrives! This gives me time to get admin/emails done and think through tasks around actual clients and work – this is an area that I think is underestimated by people wanting to start their own firm.