Julia Brown
Julia Brown is an accountant at Equiom Group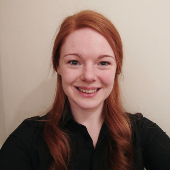 I didn't have a traditional journey into the accountancy profession. I was a professional musician (as were both my parents) and it's a profession that you spend your entire childhood dedicated towards so by the time you're 18, you're one of the best musicians in the world. But it's a harsh environment and when I went to music college, I realised that it wasn't the career path I wanted. Despite winning awards and prizes and having rave reviews in The Herald, I was deeply unhappy and so I left before completing my degree.
"Having no degree after being dedicated to music up till then, it made a new career difficult and I did some entry level jobs but I wanted a skill and a profession. "
My husband is a chartered accountant and I got a role as the receptionist in his practice. I did some Accounts Assistant work and enjoyed it, so I approached my boss and asked if he would put me through a qualification. Since the ACCA qualification was cheaper and would not require me to be put on a contract, he was willing to get me started on my journey and funded my first examination sitting and books.
My husband was my line manager and is basically the person who trained me – people ask how I could deal with my husband being my manager, but he knew more than me about accountancy so it was fine! He's one of the best accountants that I know.
I genuinely loved every minute of those three years studying and doing my exams. I got my final exam results on a Monday and I'd had all my experience signed off long before, so I was able to send off my membership application straight away and within three days of becoming an affiliate, it had been approved and I was a member of ACCA.
"I like that ACCA is diverse in its approach – ACCA has made it so that anybody who wants accountancy can have it because it is open access."
The journey is much more enjoyable than that of other bodies that require degrees and training contracts. I'm very proud of ACCA's diversity in its truest sense and whilst I wanted to be a chartered certified accountant, I didn't expect to be so proud of the organisation.
I now work for Equiom which provides financial management solutions aimed at the wealth sector. I manage a team of trainee accountants as one of the department's senior accountants, preparing financial statements and VAT returns. It's a brilliant team to work with and now that I have my qualification and a great job, I'm very excited for my future within the company.