Paul Maddock
Paul Maddock is an Accounts Senior at Westcotts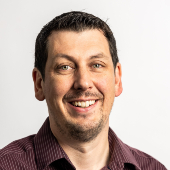 I went into accountancy for a complete career change. I was working in hospitality and got quite interested in audit processes – reconciling the cash on hand and the safe, having procedures in place and stocktaking. However, I have since recognised that I enjoy accounts preparation and tax a lot more, and have stepped away from anything that resembles audit.
Switching career in my late twenties and training for ACCA while having a family was no mean feat. But I'm proud that despite having two small children, one born during my professional level papers, I managed to pass all the exams first time. I am an example that you can change careers successfully even at the trickiest moments.
I work for Westcotts, which has a strong foothold in the south west of England, with a number of regional offices. The clients are varied and include charities, SMEs, some large companies, sole traders, partnerships, trusts, farms and so forth. The main challenge we face is the misunderstanding among some business owners that we are too big for their small business. We have a similar problem at the other end of the spectrum, with some of the potential, larger clients that we tender to having the misapprehension that we are too small.
"Our true value is in helping others plan for the future"
The most pressing issue for accountants today is Making Tax Digital (MTD) and the changeover of the current self-assessment scheme. The switch to quarterly reporting will impact practices and revolutionise how we do things. We have tried to be on the front foot when planning for MTD, informing clients and changing our internal processes.
I love the fact that you never stop learning and developing. There is always a new issue or query to deal with that is uniquely different from other queries previously faced. An accountant is not just someone who prepares your tax returns, but should be used to help you plan for the future. On many occasions people are left with unexpected tax bills, but if they had consulted an accountant these could have been reduced. The misconception is that accountants only deal with the past, but our true value is in helping to plan for the future.
Outside of work, I spend my time looking after my two small children. I know it's a cliché, but anything I get to do with them is my favourite thing. I am currently trying to get my five-year old to be more daring and try scarier rides at theme parks, which is very hit and miss.