Paul Wareham
Paul Wareham of PS Accountants works with small manufacturing/engineering firms in the North West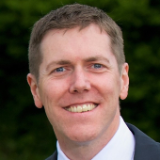 Paul works with small manufacturing/engineering firms in the north west - the people who make and build things and look to make a difference through product design and innovation.
His advice to other practices is to talk to clients regularly to understand where they are currently in terms of cash position and also the work pipeline moving forward, together with staffing levels/production capacity.
For clients in his sector, it's going to be all about cash moving forward - conserving and investing wisely based on good accurate numbers and analysis which accountants can help with. If a business has good cash flow and/or cash reserves, they'll be able to weather the current storm and come out strong at the other end. For a good, well run business, there will be potential opportunity to pick up new business as weaker competitors may not survive the next 12 months. The flip side to that, is that the remaining competitors will be a tougher bunch to compete against!