Sarah Whale
Sarah Whale is a financial sustainability consultant and the founder of Profit Impact.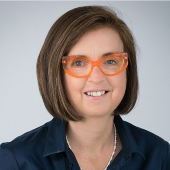 Profit Impact provides sustainability solutions to its clients. This includes certifications, assessments, goal setting, education, and integrated reporting. We are a small practice whose existing clients tend to be those selling sustainable products and services. The opportunities are significant once we can overcome the challenge of businesses understanding the relevance of sustainability to all types of businesses.
I am an accountant that doesn't ask about your profit until I've understood your business, and what I enjoy most about my job now is knowing that what I am doing will add value to my customers as well as society and the planet.
The pandemic has uncovered the challenges around such areas as the wealth divide and gender inequality but also the opportunity we have to make change rapidly when we absolutely have to. Technology is making life easier and us more efficient. I do believe that there are too many SaaS options available all reliant on integrations to each other - it is a headache for those of us who are not tech gurus. As the world becomes more complex and sustainability becomes embedded into reporting it will be tough for sole practitioners to be experts across everything they need to be experts in.