Tom McGovern
Tom McGovern is the Control and Compliance Manager at Volvo Financial Services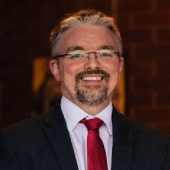 I took my first role within Internal Audit whilst studying for my ACCA qualification anticipating that it would be a relatively short-term position before moving back into a more finance-based role, but over 15 years later I am still happily working in controls and governance!
I have always enjoyed the diversity of working in Internal Audit – it is one of the few roles in an organisation where you get to work with all the key business areas and build up a strong understanding of the key drivers of performance and risk. In larger businesses this may mean understanding the business on a global scale, and in the past, I've had the chance to work on reviews across several countries. This gave me the opportunity to experience working in different cultures and was a great learning experience.
There are some key challenges in Internal Audit, including ensuring that focus areas and approaches taken remain relevant. We've seen a paradigm shift in the past 18 months in business models and related risks, so it is vital that Internal Audit reflects those changes in terms of focussing on the current key risk areas and carrying out reviews in more flexible ways that still provide robust assurance.
Strong communication is also vital. Day to day we now receive so much information is so many effective forms, that we have higher expectations around effective communication and the same applies to audit report recipients. The basics around clear, concise and consistent messaging still apply, but many teams are now making great use of tools such as live dashboards.