Malaysia: Steve Chia
Steve Chia, a Senior Executive Director with PwC in Malaysia, sees ACCA has an ongoing role in working for greater social mobility.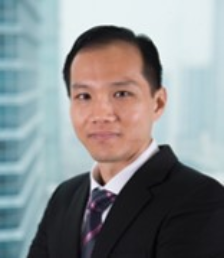 ACCA member, Steve Chia
"In Malaysia, there are many and varied opportunities, provided you are willing to work for these opportunities.
ACCA is well placed within Malaysia offering both flexible and affordable education and is an attractive choice compared to attending a private college or obtaining a university degree. ACCA is enabling a bigger pool of people to be exposed to an accountancy qualification.
My parents were civil servants. As the youngest child in a working-class family my undergraduate study options were restricted by finances. I decided that I would work through my ACCA qualification at a private college, rather than study as a university undergraduate with the view of complementing my ACCA qualification with a MBA subsequently. When I started working after my ACCA graduation, I never looked back and the rest are history.
ACCA is a well-known and popular route for those in Malaysia who are looking to pursue a career in accountancy, with many colleges promoting the qualification. ACCA is perceived as a tough qualification to complete with the high standard consistently maintained over the years, a characteristic which is understood and acknowledged by employers. Coming from a family of accountants, I was certainly aware of the qualification and its merit.
ACCA's main appeal is its international nature and reach; ACCA is also good value – lower cost than pursuing a degree programme at a private university or college for a finance qualification. Also, for me, it was to do with timescale: it offers a shorter option. I completed ACCA in two years, the shortest timeframe possible.
Career opportunities should be available to people regardless of their social background. With PwC for 20 years, I have always seen the firm as working for equal opportunity for everyone. If you are good and you can deliver, then you will have the opportunity to progress within the organisation.
Looking at the bigger context of the country, over the years there have been improvements with greater opportunities for graduates coming into the workforce to pursue their careers. Although barriers do remain at the outset. Individuals' lack of finance may limit their education options. The government is trying to address this through making courses affordable at public universities and by offering scholarships and study loans. However, some will not fall into the categories where help is available so certain barriers remain.
A former part-time lecturer and now serving as an ACCA examiner, I want a younger generation of ACCA students to take full advantage of the qualification. It is important for mobility that we share knowledge and that we work hard to upskill one another.
ACCA will continue to play a big role in lifting up people and contributing to ongoing social mobility."