India: Akash Rakyan
Akash Rakyan intentionally gained the ACCA qualification as way of ensuring he faced few barriers in his career. Now an experienced professional he wants to ensure that ACCA continues to offer that sort of opportunity to all.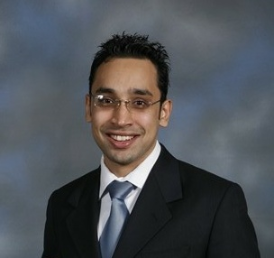 ACCA member, Akash Rakyan
"In 2003 I saw the potential of the growing importance of international financial reporting to India. So I took a risk and chose to study ACCA, a qualification not that well known in India at the time.
After graduating with a Bachelor of Commerce (B. Com) I attended an ACCA seminar about the qualification. To pursue my ACCA ambitions I moved to London for three years working at Cineworld Cinemas while studying. I passed my ACCA exams by early 2007 and returned to India later that same year. I moved to a global bank in 2008 and am now focussed on international financial reporting.
As I am from a middle-class Indian family it was expected that I would obtain a degree and find a profession. Money was not a big barrier to obtaining a good education given my social background, but that is not the case for everyone. For many people there are big issues around the cost of education.
The other barrier for many is language. I attended English medium schools, that is schools where the English language is the primary medium of instruction. With my English language ability taking up a course was not a big challenge, that won't be the same for all.
ACCA has done well to promote the qualification in India over the last few years. When I started work there was not the same awareness. I took a risk studying ACCA because in 2003 nobody knew what it was. When I came back to India I faced challenges: international financial reporting did not have its current high profile, so it was some time before I could properly use my experience.
At work it is known I am a ACCA member, so colleagues approach me to ask about the qualification. It is like mentoring. I do have concerns over the barrier of cost of studying, paying the examination fees and belonging to a professional accountancy body such as ACCA. These costs are still on the high side for a lot of people. That means they may choose to opt for other, lower cost routes.
Aside from cost, today there are no substantial barriers around gender or educational requirements. Allowing people to earn a living while being able to study in their own time at weekends is a real advantage.
At ACCA networking events, we have looked at how to spread knowledge about the qualification, especially among schools and colleges and their students. There is also discussion of the difficulty of obtaining visas to work abroad to gain professional exposure and experience.
Today in the workplace employers are not interested in social background but more focussed on the skills that the individual can bring. ACCA should continue to exploit networking opportunities for both members and students. This would help to raise the profile and make sure that any barriers that are down the track could be negotiated using both the credibility of the qualification and the members."