David Nicholls
David Nicholls is a partner at Brett Nicholls Associates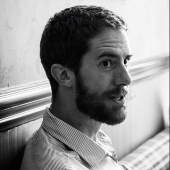 I never thought of being an accountant when I was growing up, even though my dad was one, and literally had his own practice. We discussed our careers on a cycling trip in Cuba back in 2009 and when I got back, I handed in my notice at the legal firm I was working with at the time. I started studying ACCA in the evenings whilst working in Brett's sole practice. I worked during the day, studied at night, and had my first child in 2011, in the midst of exams.
I decided early on that I wanted time with my children and family – I wanted a good work-life balance. In the early days that meant I didn't work on a Wednesday afternoon so that with some assistance from grandparents, my wife could work part-time. I'd have my son on Wednesday afternoons, and it was a really special time. This was the first step on the path to develop a flexible working policy for my practice.
By 2018 our firm had grown slightly, and we were a team of five. In August of that year, we trialled a four-day working week and adopted it in early 2109 as our official working pattern. There is currently a global trial of the four-day week model, and we've been asked by 4 Day Week Global to mentor two UK employers taking part in the trial because we were early adopters. The trial is based on the 100:80:100 model – 100% of pay for 80% of the time, in exchange for a commitment to maintain 100% productivity. Our whole office is closed on Thursdays so that on all other days we are able to work together – if the day off rotated through the staff we would never all be in the office together. The four-day week helps with recruitment and retention of staff, and our business has continued to grow since 2018 while meeting our monthly targets.
I bought the practice from Brett a few years ago and we've continued to grow steadily – we are a team of eight including Brett who is now a consultant to the firm. We have two ACCA trainees and one is a Graduate Apprentice. This is an excellent scheme which will see our trainee Beth achieve a degree in Accounting and ACCA membership while working for us and studying on her day off. We also have two seniors and a manager. Each year we also take on University of Glasgow interns to work on projects outside of our core business. For example this year, one of the interns reviewed our cyber security and took the practice through the Cyber Essentials certification process. Another reviewed our place in the community and the environment, resulting in us currently being under assessment for certification as a B Corp.
As part of Beth's university studies, she is required to complete certain projects in her workplace. This led to all of us carrying out a SWOT analysis of the firm earlier this year and sharing our analyses together, which was a very enlightening process for me! We decided to take the exercise one step further, and each member of the team has taken on a project that isn't core business. Mine is about our environmental credentials and we have identified three outcomes – (1) reducing our paper usage to 20 prints a month across the whole team (we're getting there), (2) undertaking a carbon audit of the practice for 2021 (now up on our website) with a commitment to lower our carbon footprint each year, and (3) to obtain B Corp certification (we're currently being assessed).