Phool Ashraf
Phool Ashraf of Gains Accountants specialises in restaurants and cafes.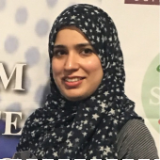 There are two key problems Food & Beverage businesses face and how they can tackle them:
1. We often see F&B owners firefight in their businesses, leading to extensive burnout, cashflow difficulties and low/no profitability. To tackle this problem, they must shift from reactive to proactive financial management.
Reactive financial management involves managing cash flow and costs in response to changes. The outcome is loss of control over the business, low/no profitability, consistent cash flow worries and piling debts in the business.
Proactive financial management involves consistently monitoring activities, anticipating potential changes and taking preventive steps to fully eliminate or reduce the negative impacts of those changes. It's a forward thing approach with outcomes such as smart cost-cutting, building cash reserves, full control over business spending, operational efficiency and creating growth opportunities. We have used this approach with our clients since Covid and have been able to help them grow successfully despite all the challenges in the past three years. Some examples: Daisy Green and Urban Greens.
2. Lack of agility in Food & Beverage businesses to respond to uncontrollable/external challenges faced by the hospitality industry, commonly resulting in business failure. To achieve agility, restaurants/cafe owners need to take the following three key actions:
Monitor KPIs at least monthly, preferably fortnightly.
Streamline and automate operations for efficiency.
Proactive cash flow management
These actions allow to increase profitability, build cash reserves, improve decision making and take corrective actions with speed. These actions have made hospitality businesses get through the toughest times like Covid. Not taking these actions has broken profitable F&B businesses, even with minor cost rise or staffing issues.