Jonathan Ashworth,
Chief Economist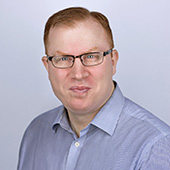 Jonathan joined ACCA following roles as a China economist at Fathom Consulting, and global and UK economist at Morgan Stanley, and has held economist/global macro strategy positions at Barclays Wealth.
He has also worked as an economist in the Productivity & Structural Reform team at Her Majesty's Treasury, where he did work on the famous 'Five Tests' of whether Britain should join the euro. He has a MA degree in Economics from Duke University and a First Class Honours degree in Economics from Hull University.
He has been cited in The Wall Street Journal, The Financial Times and The Economist magazine, and has appeared on the BBC, Sky News and CNBC. He authored a book 'Quantitative Easing: The Great Central Bank Experiment', and his academic work has been cited by major global institutions such as the IMF, OECD, BIS, Fed, BoE and the ECB.