Manufacturing industry
Member interview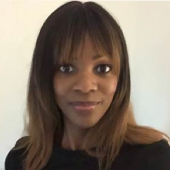 Marsha Klinkert FCCA, Group Financial Reporting Manager, Nomad Foods

Throughout this series of blogs and interviews, a range of women ACCA members share their range of experiences highlighting varying stages of career journeys to help inspire other women.
What is the story of your career journey in accountancy and finance?
I always wanted to be an accountant, my childhood best friend's mother was an accountant, she used to explain to me what she would do at work and I was intrigued. I had an affinity for numbers and a career in accountancy and finance made sense to me. I now have over 15 years' experience working in the Accountancy field. The ACCA qualification gave me my passport to travel the world and work in the profession I love. It took me to Chile where I worked for Deloitte and to Spain and Germany working at GlaxoSmithKline and Amazon respectively. I currently work as a self-employed consultant which gives me the flexibility to take on challenging senior Finance roles whilst also providing me with downtime to juggle raising a young family.
What adversities, if any, did you overcome and how did you do this?
I have always worked hard, but being a black woman brought up in a working class family made me quickly realise that hard work wasn't enough to get me to the opportunities I was seeking. So I learned very early on that I had to create opportunities for myself. I did this by working to a very high standard and adding value to every team I was a part of. I also maintained a network of senior professionals to learn from but most importantly, I believed in myself and my capabilities. This all paid off when I gained my ACCA membership and my career really took off.
What are the key observations that you would like others to understand from your experiences?
That hard work and determination really does pay off. However, working hard is not the same as working smart, working smart is understanding what the task is and utilising all the resources available to you to achieve it. That could be colleagues or peers, it could be systems, it could even mean challenging whether the task is necessary - is it value adding? Believing in yourself is a key pre-requisite to success, by believing in yourself, finding your Unique Selling Point (USP) and working on any areas for self-development you may have, I believe that success in your professional life is possible. I found my USP to be languages, I love learning languages and this has enabled me to work on international projects
How do you see the opportunities for those who will succeed you in the profession?
The digital transformation that is taking place, prior to Covid-19 but particularly since we moved to home working, is phenomenal and this opens up vast opportunities for the younger generation to step into roles that didn't exist when I first started out. This is all thanks to technology and automation, taking away the repetitive data entry element and leaving behind the analysis and value add tasks.
How would you characterise your experience in the profession?
It has been very rewarding, the more I learn the more there is to learn and for someone like me who is constantly evolving and continuously learning, there is no better profession.
How do you see the profession creating value for society?
The accounting profession is well regarded and is driving forward key agendas such as sustainability. As accounting and finance professionals, we are able to build transparent sustainability reporting to aid in the disclosure of companies carbon footprint and its accountability to society.