Chartered Professional Accountants of Canada
If you are a member of CPA Canada having completed your membership requirements under CGA Canada's qualifying programme, you may be eligible to apply for ACCA membership.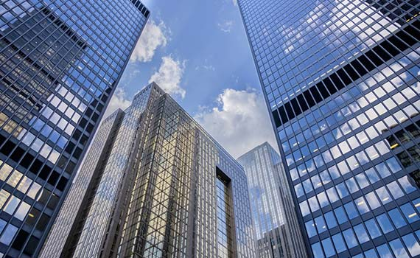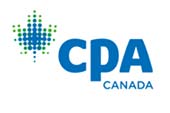 General notice to CPA and ACCA members: 14 May 2020
The Canadian CPA profession and ACCA are now in the process of negotiating a new agreement that sets out how members of each respective profession can obtain the designation of the other.
The existing MRA will remain in place until April 30, 2021.
Background
The CGA Provincial Bodies and CGA Canada signed the existing Mutual Recognition Agreement (MRA) with ACCA (the Association of Chartered Certified Accountants) in 2011. Upon unification of Canada's three individual accounting bodies in 2014, the commitments of each CGA body who was party to the agreement was transitioned to the new CPA body for that jurisdiction. With the exceptions of CPA Bermuda, which did not have a legacy CGA body, and CPA Quebec, which gave notice of termination to the ACCA on October 17, 2012, the new CPA bodies continued to honor the agreement. On April 8, 2020, CPA Canada sent ACCA a notice of termination of the MRA to terminate the MRA effective April 30, 2021.
Following CPA Canada's termination of the agreement, we are now in the process of negotiating a new agreement that sets out how members of each respective profession can obtain the designation of the other.
During this negotiation, the terms of the previous Mutual Recognition Agreement (MRA) will be respected for a one-year notice period until April 30th, 2021, and fully completed applications for membership under the MRA must be received by the applicable body by this date. Another 12 months will be provided to process those completed applications.
The negotiation process between CPA Canada and ACCA toward a new agreement has already begun and will continue in the months to come.
ACCA and CPA Canada have worked together on important initiatives during the past two years, including a significant joint research project on how accountants can help bridge the infrastructure gap, as well as co-operation on public sector activities. Each is committed to fostering global mobility for accountants and will continue to have pathways into their respective designations for internationally trained professional accountants.
We will continue to keep all members informed about the status of our reciprocity agreements.
If you have any questions, please contact:
ACCA: info.ca@accaglobal.com
CPA Canada: member.services@cpacanada.ca

To be eligible for ACCA membership, you must successfully complete or be exempt from an overview of UK tax and law course.
Exemptions are available on the basis of passing ACCA exams, Corporate and Business Law (LW) and Taxation (TX) or acceptable tax and law courses from a recognised institution in the UK.
If you apply to become a member of ACCA under the terms of this agreement, you must also remain a full member of CPA Canada.
If you want to apply for membership of ACCA under these terms, please refer to the FAQs and use the application form in the 'related downloads' section of this page.
This route to ACCA membership is for membership only and does not automatically convey practice rights. Certain additional requirements need to be met before you can obtain a practising certificate for general public practice or audit work from ACCA. Follow the link for more information.