Continuous learning
Continuous learning helps you achieve success throughout your career.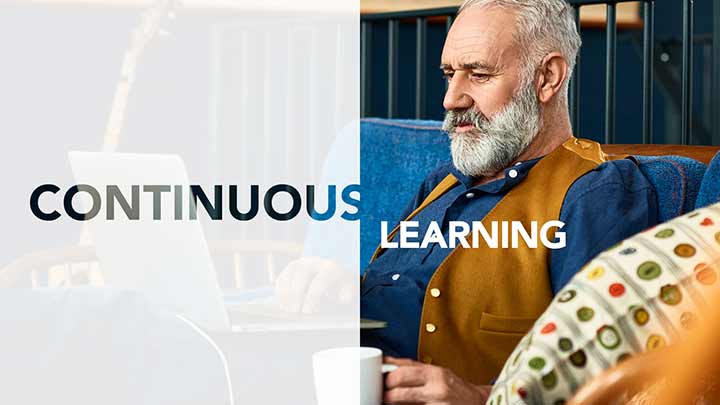 CPD is at the core of our approach to helping you grow your professional career. It unleashes your potential while developing and maintaining the skills you need to stay successful.
You have the opportunity to continue learning through our wealth of digital resources and relevant CPD activities. Because we think ahead, our innovative online learning helps expand your knowledge and shape the future of the profession. It means you stay ahead of the curve – empowering you to progress.
Our flexible CPD policy helps progress your development, depending on your situation. And makes it easy for you to record and share with us each year. You can also choose to gain additional certificates and qualifications, ranging from foundation level to academic Masters degrees and MBA courses. And we've negotiated preferential terms for our members through our partner organisations.