Resources for practitioners
Special offers from partners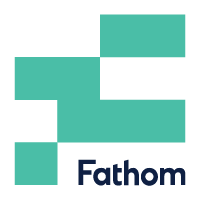 Fathom helps firms facilitate better business outcomes for their clients through its platform, education and insights. Fathom combines beautiful reporting, fast cash flow forecasting and actionable financial insights into one refreshingly easy business management solution to help you do that.
Renowned for outstanding customer support, intuitive design and product ingenuity, Fathom is a powerfully simple tool for businesses and advisors to be able to Report, Analyse, Forecast, Consolidate and Benchmark.
As an introductory offer, any new subscriptions by ACCA members/member firms will receive a 50% discount for two months.
Click here for more information on Fathom and sign up for a 14-Day FREE Trial
Become a certified Fathom Advisor.
Free Sage software and onboarding advice for ACCA members new to practice*
We know starting a business is hard for anyone and cashflow is tight in the early days, so all new ACCA licensed practices can now receive complimentary Sage software for their first 20 clients for the first 6 months of your business*.
As well as offering you complimentary software, Sage will support you in the early days through your practice success manager and enablement experts including a detailed bespoke onboarding programme. The aim is to maximise the efficiency and effectiveness of your new practice.
Through this partnership with Sage, every new ACCA practice will receive access to Sage products free for 6 months*. We will also give you Sage Accounting free to run your practice.
Products Included in the offer:
Sage Accounting - Manage accounting in the cloud and give clients valuable, real-time insight based on their business performance.
Auto Entry** - Automate your processes and save time by capturing or automatically fetching and posting information from suppliers directly to your accounts system.
Sage Business Cloud Payroll - Paying staff is increasingly important. Breeze through a simple 4-step payroll process that's perfect for businesses with 1-50 employees.
Online Compliance - Our Final Accounts & Tax solutions are perfect for practices that deal with clients who are small and micro-entities.
Sage 50 Cloud Payroll Bureau*** – Deliver an efficient, accurate and reliable end-to-end payroll service to your clients. Sage Payroll Bureau makes it simple to manage your clients' payroll from one place. Online Bureau** - Boost your Sage Payroll Bureau solution by connecting with your clients through a secure online portal to save time collating and sharing vital payroll data.
Additional exclusive wraparound benefits solely for ACCA practitioners:
Access to Sage University: Exclusive Sage University accreditation for the practice, through live and recorded training, accessed through your University membership
Access to your own Practice Success Manager as well as Education and Enablement – to support you to set up your practice, onboard and access ongoing accreditation as you master the software
Additional support on managing a practice, provided by ACCA
Access to a new practitioner community that will be developed over time with input from members.
Sign up for this offer for ACCA members new to practice on Sage's website.
Terms and conditions
*Offer available for new practices licensed through ACCA who are not a current Sage user. At the end of 6 month, all products revert to RRP.
** Unlimited Auto-entry credits per month (subject to fair use policy) excluding bank statements - we encourage the use of bank feeds to fully embrace the power of Sage Business Cloud Accounting.
*** Sage 50 cloud payroll will be provisioned with an upper entitlement of 5 clients. Additional clients will be charged at RRP.
Boost your funding knowledge with support from our partner Capitalise
Research by the capital advisory platform, Capitalise.com, has shown that when it comes to applying for funding, an SME is four times more likely to be successful when partnering with an accountant rather than going at it alone. Having a deeper understanding of the usually complex funding market enables you to support your clients further and strengthens your relationship. They'll seek your counsel as a trusted adviser.
As an ACCA member, you now have access to Capitalise's CPD certified Learn courses. They will help deepen your knowledge and confidence around funding whilst giving you important insight into how lenders and banks work, putting you in the best position to support clients around their broader needs.
The two courses are:
Core – Here you'll gain an introduction to funding, the changing role of the bank manager, an overview of the funding market, and insight on compliance and your new role (approx. 1 1/2 hours CPD)
Adviser – Next, you'll learn how banks approach lending, how to have confident conversations with clients and take a closer look at the different types of funding available (approx. 3 hours CPD)
Each course has its own certification, is designed in bite-sized chunks that can be done in one go or across different sessions and includes a range of documents and links to help support you further.
You can access these courses directly on the Capitalise website.
Demonstrate your excellence in Xero
Thanks to the memorandum of understanding we signed with Xero in August, your firm or business and any ACCA students can now benefit from free access to Xero Advisor Certification, Payroll Certification and App Advisory Badges.
Completing the Xero Certification Courses is a great step towards gaining an extremely solid understanding of all things cloud accounting and of Xero. It's also great for employability because demand for these skills has never been greater, both at bookkeeping and accounting practices and at more than 500,000 subscribers across the UK.
Access this benefit now by creating a Xero login and just choosing ACCA as your organisation. Once you have registered then you will also be able to extend your learning to include Payroll Certification and App Advisory Badges. (It's recommended to take the Advisor Certification first).
Professional development and learning